The Museum of Modern Art and Film at Lincoln Center's 52nd edition of New Directors/New Films takes place from March 29 through April 9, 2023.  This year's 27 features and 11 shorts, (41 directors in total) may be the most geographically diverse ever. Go here for tickets and more information.
The opening film, "Earth Mama" wasn't available for preview but I was able to see three remarkable films from the series. (I'll be reviewing more later.)
Italian director Giacomo Abbruzzese's "Disco Boy" is a hypnotic visual and aural trip that weaves together the paths of two warriors with vastly different origins whose souls seem to merge by way of trance-like dance movements. Think "Apocalypse Now!" directed by Leos Carax with a killer soundtrack by Vitalic.
German actor Franz Rogowski is never less than intense as Alex, a young man from Belarus who uses a trip to a football game in Poland to illegally immigrate to France. Once there he joins the French Foreign Legion, with the promise of French citizenship after only five years of service.
Meanwhile, Jomo (Morr Ndiaye), a guerrilla fighter leading an insurgent group in Nigeria has what seems to be a fate-driven encounter with Alex after a team of legionnaires are sent to rescue French hostages taken by Jomo's group. Later, back in Paris, Alex is haunted by visions of Jomo and of his sister Udoka (Laetitia Ky), whom he sees dancing at a local disco.
Hélène Louvart's dazzling cinematography includes some night vision shots that reminded me of Ukraine director Valentyn Vasyanovych great 2019 film "Atlantis"–both films are masterful attempts to capture the torn psyches of soldiers in brutal landscapes. Abbruzzese's debut film is stunning and sure to appear on a lot of best film of the year lists for 2023.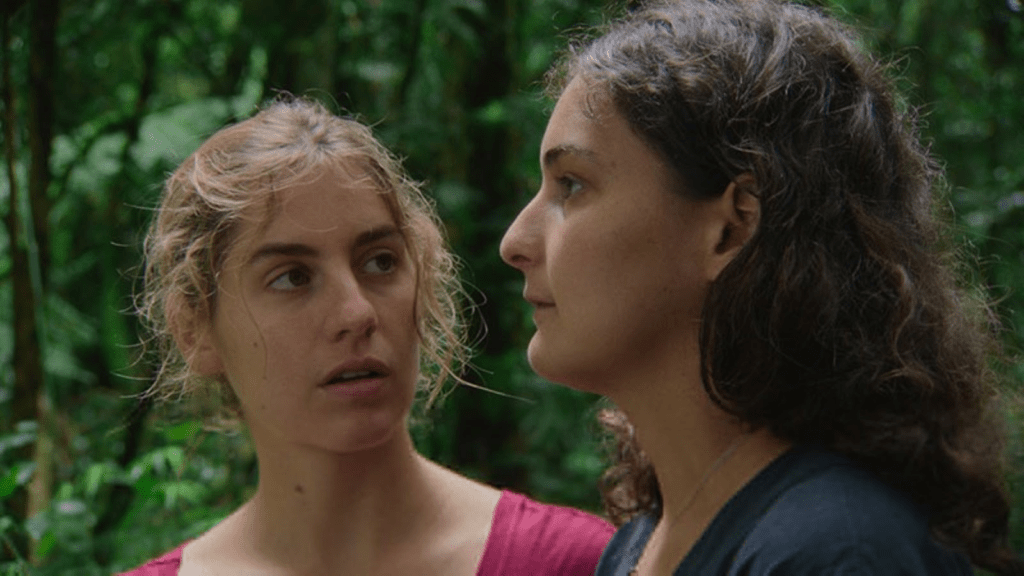 In writer/director Alena Lodkina's second film "Petrol," Eva (Nathalie Morris), is a Russian/Australian film student in Melbourne preparing for her final project. Eva is shy, friendly and intellectually ambitious. She and her mother have a loving, earthy relationship, speaking to each other alternately in Russian and English. Her world changes when she becomes smitten with mysterious performance artist Mia (Hannah Lynch). Mia (and her artsy friends) are actually smug and not particularly interesting but Eva is fascinated by her confidence and fearless independence, though Mia's ex thinks she is "full of shit." The enigmatic figure she cuts is mainly due to her lack of real concern about anyone but herself; she'll disappear for days at a time without telling Eva (who is temporarily rooming with her).
The narrative of "Petrol" is less interesting than the visual tricks Lodkina plays on the audience to suggest Eva's magical interior world. In one scene she looks into a mirror and sees the back of her head reflected–shades of Magritte's cerebral art work. This is amplified by the rich photography by Michael Latham and a fascinating and mysterious soundtrack by Raven Mahon and Mikey Young.
"Petrol" is not a completely successful film but Lodkina shows great promise here and Morris (who resembles a younger, less extroverted Greta Gerwig) delivers a lovely performance.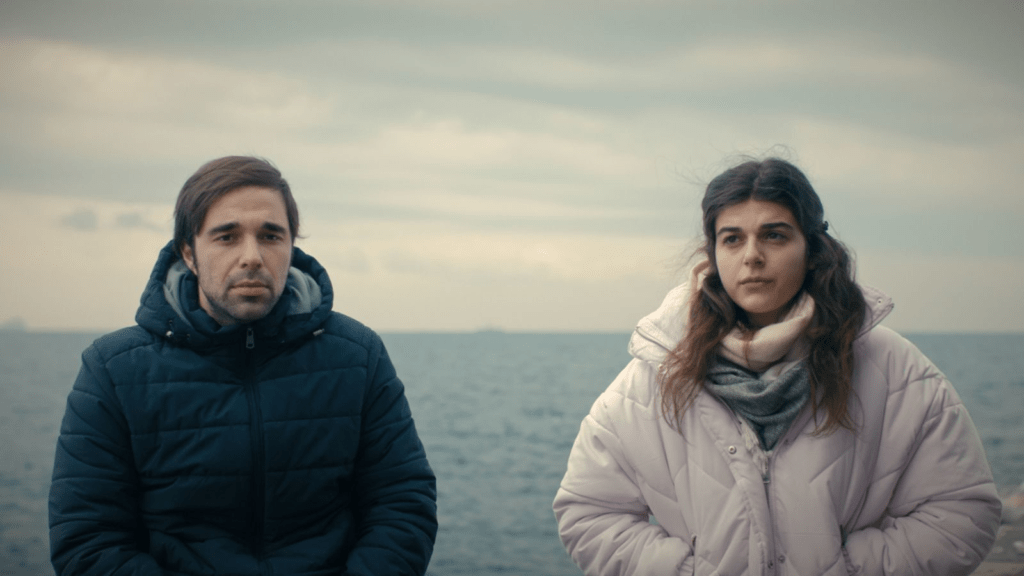 The four main characters in Turkish director Umut Subasi's "Almost Entirely A Slight Disaster" are often shown crying alone. And each time they cry the soundtrack features the same piece of music: Ludvig van Beethoven's "The Ruins of Athens, Op 113: Turkish March." The repeated use of this short, whimsical selection creates a sardonic tone, indicating we shouldn't feel too sorry for the troubles of this miserable quartet of twenty-somethings.
Ayse (Melis Sevinç) has moved to Istanbul from Afghanistan and is living with Zeynep (Melisa Bostancıoğlu). A married man (Mert Can Sevimli) hides his wedding ring and clumsily tries to woo Ayse while Zeynep becomes enchanted with Ali (İbrahim Arıcı), who needs a large sum of money to get a good job. There are surprise connections between the characters that give this dry comedy a circular, ironic structure not unlike short stories by O.Henry. (It also made me think of Rohmer's "Comedies and Proverbs" cycle of films.) The cast is uniformly good and while there are not many laugh-out-loud moments, this is a very original take on millennial anguish by 33-year-old Subasi.