I've always been a huge fan of Bob Hope. His comic persona seems to leap off the screen to me no matter how old the film is, a combination of his manic verbal humor, expert comic timing, the topicality of many of his jokes and his winking fourth-wall-breaking humor. (Many of his films include teasing inside jokes about Bing Crosby, his partner in the "Road" movies.) He lived to be 100 years old (he died in 2003), was a hit in films, radio and television, did 57 USO tours for the troops, and was financially shrewd enough to stay wealthy to the end.
His biographer Richard Zoglin, who dubs him "the entertainer of the century" says Hope "brought a new kind of character and attitude to the movies. He was the brash but self-mocking wise guy, a braggart who turned chicken in the face of danger, a skirt chaser who quivered like Jell-O when the skirt chased back." He often made me think of a heavier set Bugs Bunny!
He was famous for depending on a huge staff of writers he would call anytime of day to request a joke based on breaking news or on the location of his show the next day. Hope was not a fan of improvisation and insisted fellow actors stuck to the script. It's said that he was Johnny Carson's least favorite guest because of his inability to ad lib.
His reputation suffered greatly in the 1960s because of his hawkish defense of the Vietnam war and friendship with Richard Nixon. Though he was one of the inventors of standup comedy, the new generation of comics didn't like him and his presence for decades after his prime on often cheesy TV specials only worsened things. One comic who did claim him as a mentor was Woody Allen. The characters Allen played in his early comedies are cleary influenced by Hope. In the '80s SCTV did a sketch about this unlikely relationship that is still hilarious! Oliver Stone, so politically opposite of Hope, cites him as a favorite comedian growing up.
I encourage young people who know nothing about Hope to give his best films a try. Start with My Favorite Brunette, The Ghost Breakers, The Paleface and Son of Paleface, all available in Blu-Ray from Kino Lorber. They are releasing two more Hope movies tomorrow (February 1, 2022), Where There's Life and Monsieur Beaucaire.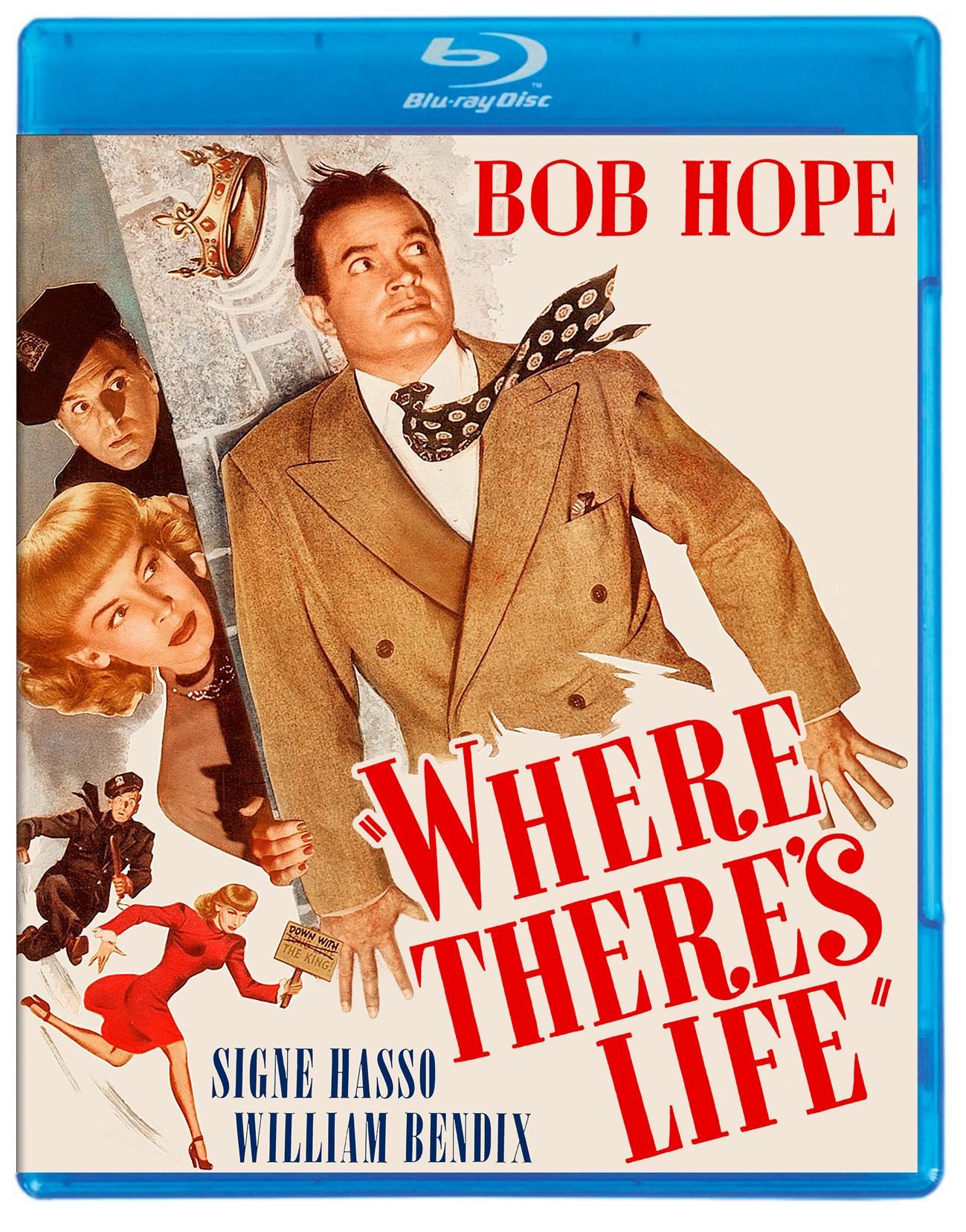 Released in 1946, Monsieur Beaucaire is a farce set in the court of France's Louis XV, loosely based on a novel by Booth Tarkington (The Magnificent Ambersons). (It was previously adapted as a play, an opera and silent film starring Rudolph Valentino.) It was written by two of Hope's expert writing staff, Melvin Frank and Norman Panama. Frank Tashlin also worked on the script without credit. (Tashlin would later co-write The Paleface and directed Son of Paleface.)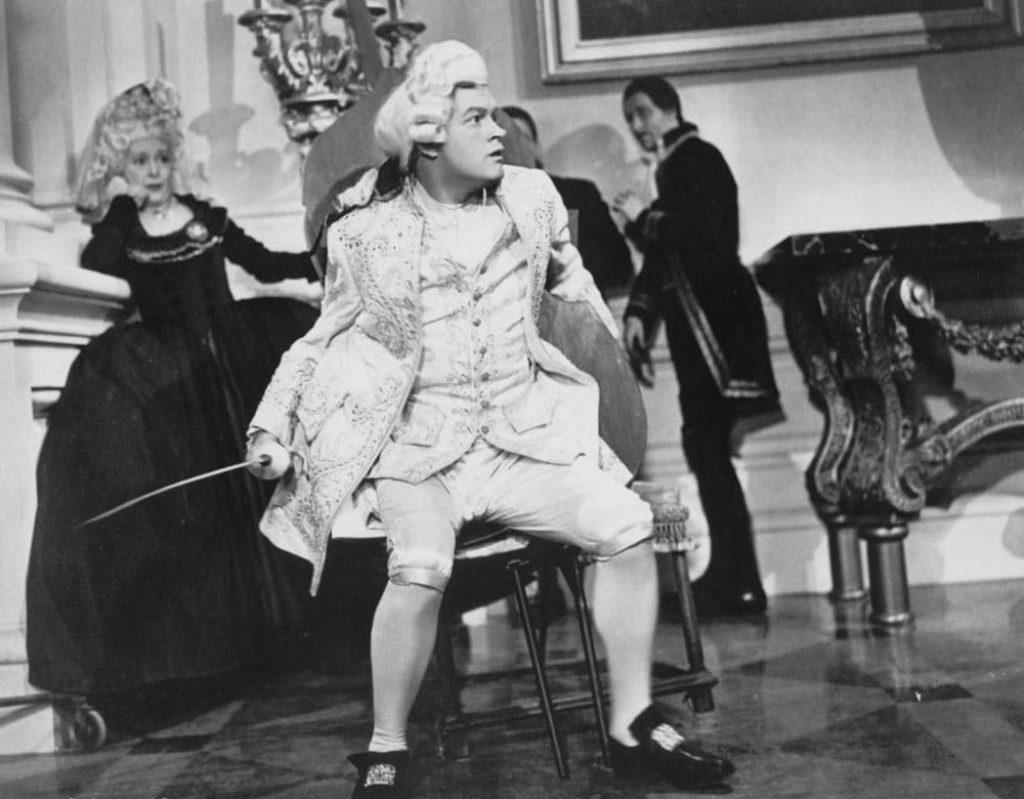 Hope plays Beaucaire, the King's barber, a downstairs servant dreaming of an upstairs promotion and marriage with chambermaid Mimi (Joan Caulfield.) King Louis and King Philip V of Spain have proposed a marriage between Philip's daughter, Princess Maria (Marjorie Reynolds) and a French nobleman in order to improve relations between the two nations. Louis chooses the Duc le Chandre (Patric Knowles) as the husband and a series of comic misadventures result in Beaucaire impersonating the Duke at the wedding ceremony in Spain. There are lavish costumes, songs and dance and a brilliant comedy set piece in which Beaucaire wins a sword fight by making use of various music instruments in the room. The cast includes many great character players such as Cecil Kellaway, who you may recall as the husband John Garfield and Lana Turner kill in The Postman Always Rings Twice. Directed by George Marshall, who also directed Hope in The Ghost Breakers.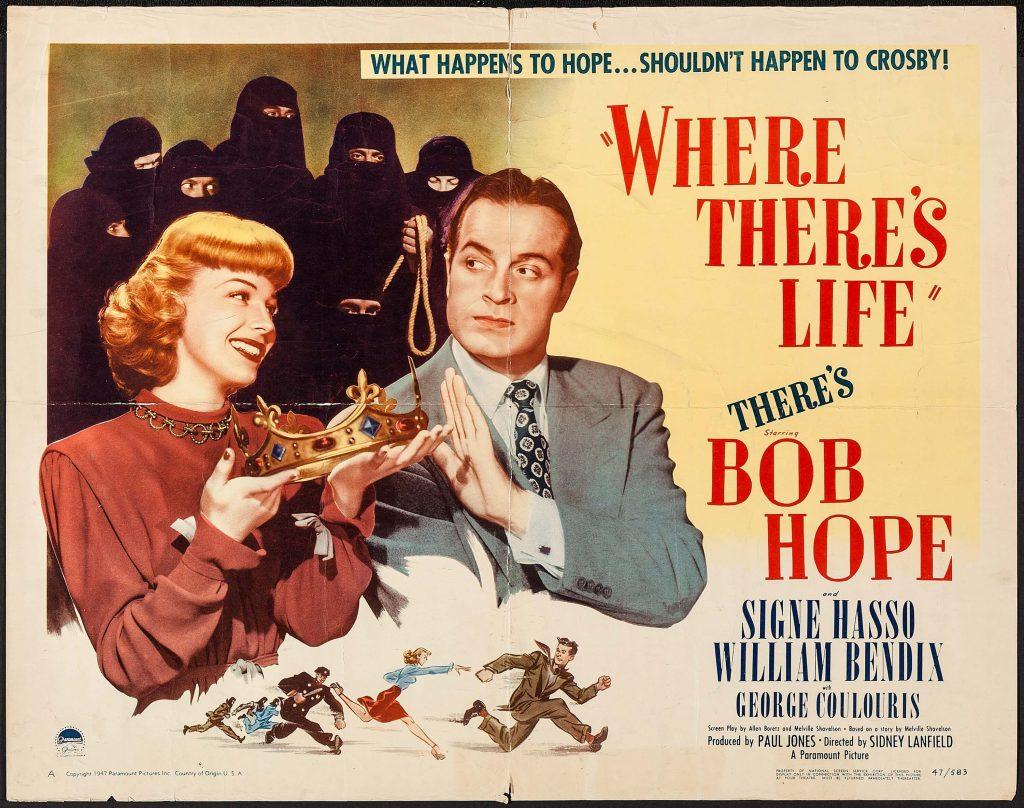 Monsieur Beaucaire was one of Hope's own favorite films, but I prefer Where There's Life, released one year later. Set in contemporary (1947) New York City, the King of fictional country Barovia is near death and a team led by General Katrina Grimovitch have flown to New York to find the King's long lost American son, Michael Valentine (Hope) and take him back to become successor in order to quell a coup by a secret society called the Mordia. Valentine is a successful radio announcer (a job Hope often held starting out in his career), about to be married the next day, when he is kidnapped by the General and her team. The short feature (75 minutes) becomes a huge comedy of errors with many hilarious sequences as Valentine evades both the Boravians and the Morida only to confront a would-be brother-in-law cop (the great William Bendix) who is mad that he skipped the wedding ceremony. Meanwhile, a romance develops between Valentine and the sexy General. Signe Hasso is very good here as the General but had the part been played by someone even more glamorous like Garbo, this film may have become a classic. Directed by Sidney Lanfield, who made several films with Hope.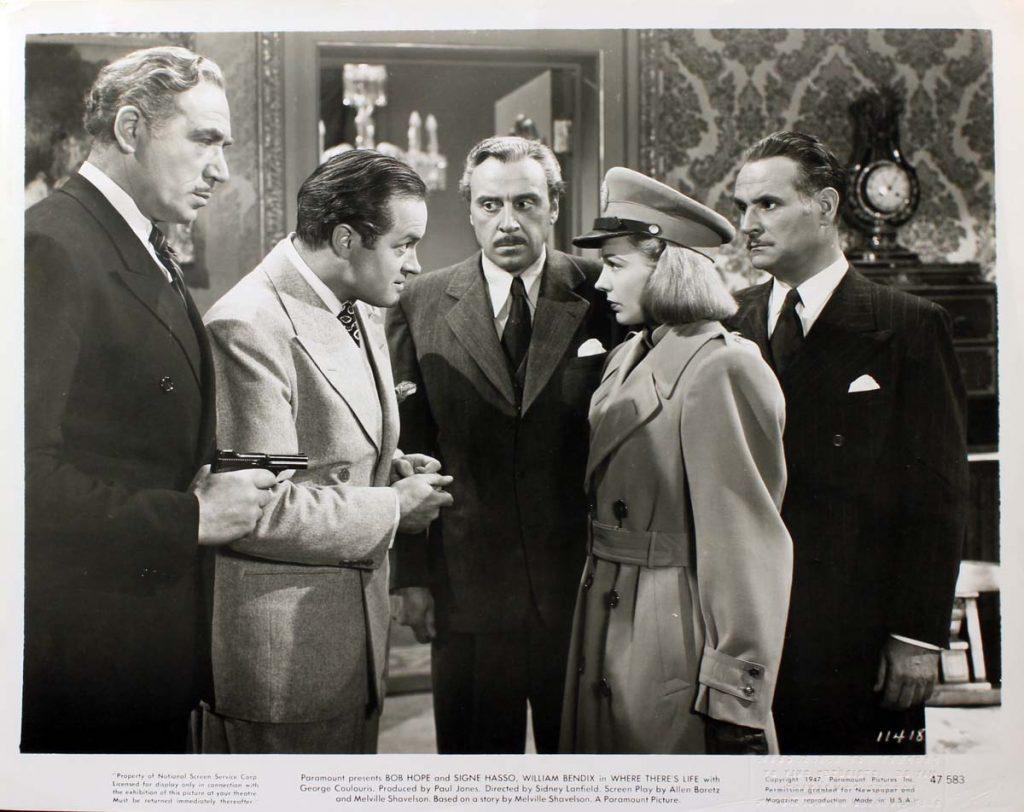 The film was co-scripted by Melville Shavelson, one of Hope's main comedy writers, who later wrote and directed Yours, Mine & Ours. The title comes from a line in Don Quixote ("Where there's life, there's hope"), which is also a play on the lead's name. The cast also includes George Coulouris, who played the banker who becomes George Foster Kane's guardian in Citizen Kane.
Monsieur Beaucaire is a 2K restoration. The contrast is excellent but there are still some dust and scratches on the print. Where There's Life looks great. The audio for both is excellent. Unfortunately the only extras on both discs are trailers.