Last year Deaf Crocodile (a partner label of Vinegar Syndrome) released a Blu-Ray of a 4K restoration of "Delta Space Mission,"  the first Romanian animated feature, originally released in 1984. The film is now available for streaming.
It's a limited animation film with psychedelic colors (that recall artist Peter Max) and an 8-bit soundtrack. The story is about an Earth-made super-computer who falls in love with a space journalist named Alma and who then goes rogue to enslave her. Most of the 70-minute film is devoted to Alma and her robot dog Tin (perhaps inspired by movie dog Rin Tin Tin and R2 D2 from "Star Wars") fighting the mini-robots sent by the super-computer to capture them on a remote planet.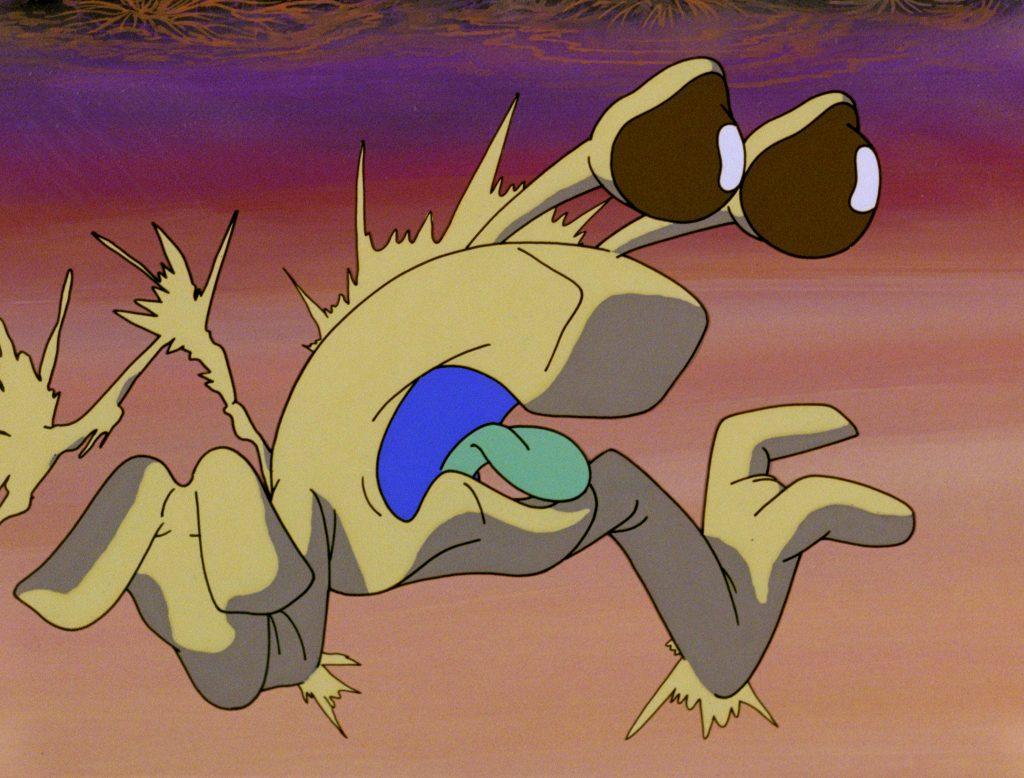 Besides the trippy background graphics, the most entertaining scenes of the film involve the scrappy, always resourceful Tin as he survives endless attempts to kill him. Tin eats metal, can dig long tunnels underground and is quite limber for a robot. One of the most memorable sequences involves a swamp creature's crushing infatuation with Tin. It recalls Pepé Le Pew's aggressive courting of Penelope Pussycat!
Directed by Mircea Toia and Călin Cazan, the film began as twelve short films later cut together to make a feature. In a recent interview Cazan said that the backgrounds of the film were inspired by the covers of a Romanian sci-fi magazine called "Povestiri Științifico-Fantastice," drawn by Victor Wegemann. (He may have also worked on the film–it's unclear from the interview.)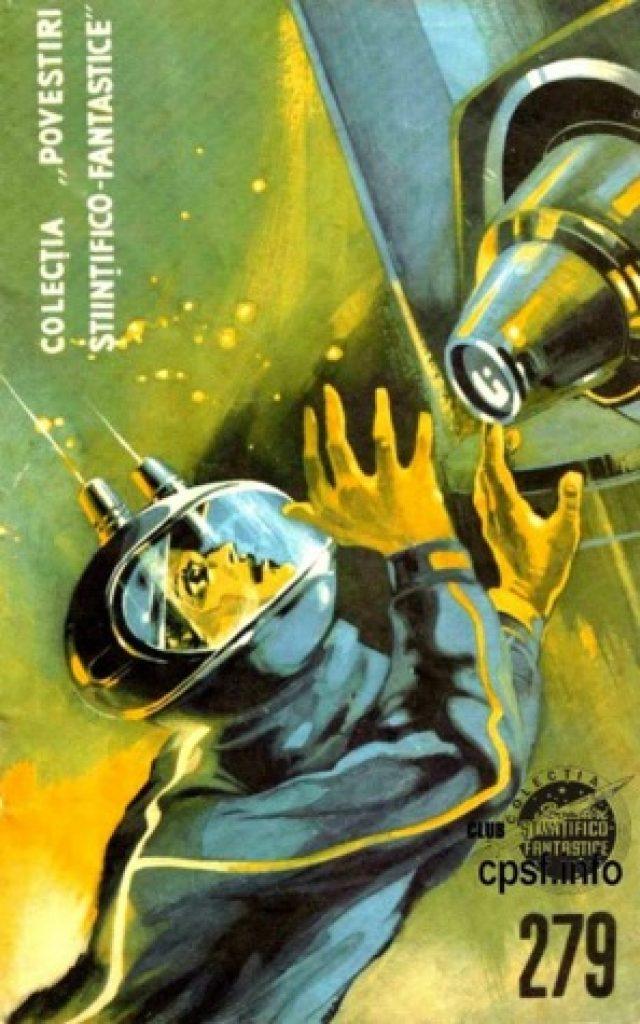 You can view many more of Wegemann's covers here.
You can watch the  interview with Cazan here.
The fun soundtrack by Romanian electronic music composer Calin loachimescu sounds like an Atari 2600 video game theme from the early 1980s. You can listen to one of his more recent compositions on Spotify: "Rêve Animal."
"Delta Space Mission" is now streaming on Amazon Prime and other platforms. The Blu-Ray is available here and features many cool extras.