Welcome to the first edition of our long scrolling monthly streaming showcase, in which I alert readers to the best films to check out on the various streaming channels. If being stuck inside during yet another winter is inspiring an Isabelle Adjani/"Possession" level of hysteria in you, then hold on–there are lots of fascinating films for you to lose yourself in until it's safe once more to go outside and flail and gyrate your limbs like that witch in the new Joel Cohen film version of the Scottish play.
OVID ($6.99 per month, ovid.tv)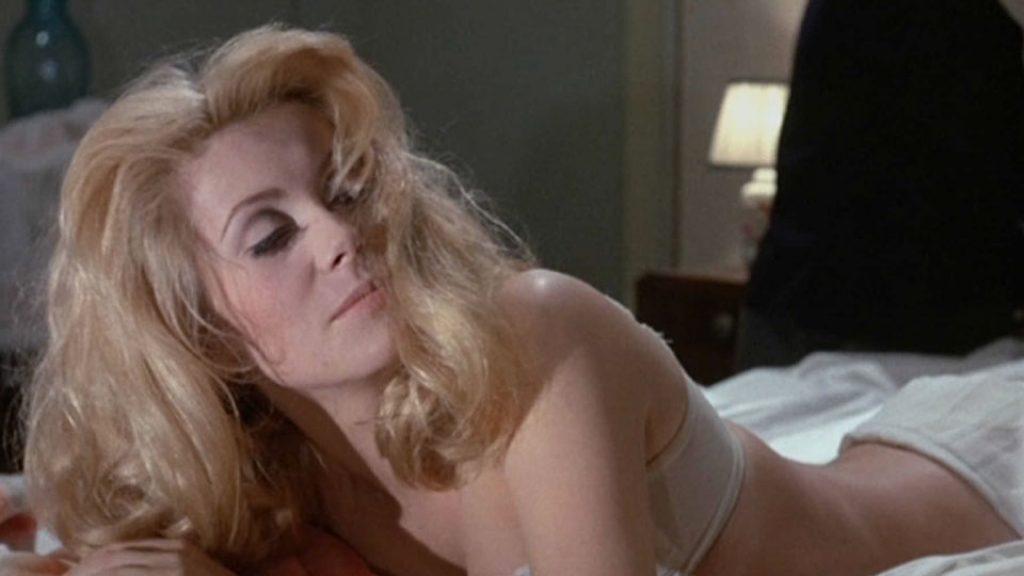 I've seen the first episode of "The Last Tycoons," which premieres January 18 on OVID and I can't wait to see the other episodes. This eight-part docuseries studies the work of French film producers from 1945 to 1980 who financed and helped create many of the landmarks of French film. Directed by Florence Strauss and screened on French TV last year, this fills in much of the history overlooked by critics and historians who have given precedent to the contribution of directors. After all, the auteur theory began in postwar France! The first episode covers the work of producers Pierre Braunberger (he produced several of Jean Renoir's film and later helped start the careers of Jean-Pierre Melville, Jean-Luc Godard and Alain Resnais), and Robert and Raymond Hakim (Egyptian-born brothers who also produced films with Renoir, and later Chabrol) and others. There is a wealth of interviews and historical footage and a curious but fascinating attention to the details of contract documents.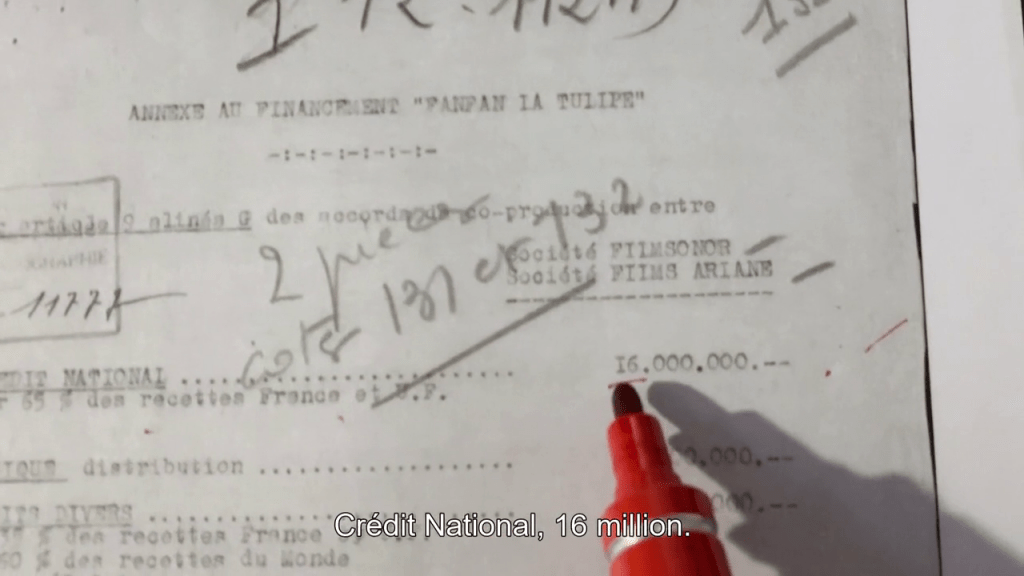 25 other films were added to OVID in January. Here's a complete list of them in alphabetical order:
A Fool, Jianbin Chen (2014)
A Simple Life, Ann Hui (2011)
Antisemitism, Ilan Ziv (2020)
Bob's Birthday, David Fine and Alison Snowdon (1993)
Brickmakers, Marta Rodriguez and Jorge Silva (1972)
The Calm After the Storm, Mercedes Gaviria Jaramillo (2021)
The Danish Poet, Torill Kove (2006)
Every Child, Eugene Fedorenko (1979)
Flamenco at 5:15, Cynthia Scott (1984)
The Gangster's Daughter, Mei-juin Chen (2017)
The Golden Era, Ann Hui (2014)
Gorbachev. Heaven, Ilan Ziv (2021)
Office, Johnnie To (2015)
Last Letter, Shunji Iwai (2018)
Lost and Love, Sanyuan Peng (2015)
Mute Fire, Federico Atehortúa Arteaga (2019)
Neighbors, Norman McLaren (1952)
Our Time Will Come, Ann Hui (2017)
Prism, Eléonore Yameogo, An van. Dienderen, and Rosine Mbakam (2021)
Ryan, Chris Landreth (2004)
Searching for Gerda Taro, Camille Ménager (2021)
Special Delivery, Eunice Macauley and John Weldon (1978)
Spring Tide, Lina Yang (2019)
State of Terrorism, Ilan Ziv (2017)
The Sand Castle, Co Hoedeman (1977)
February Premieres:
Three films by French filmmaker and screenwriter Marc Allégret:
"School for Love" (1955, starring a young Brigitte Bardot)
"Lady Chatterly's Lover" (1955, banned in NYC when originally released)
"Julietta" (1953, starring Jean Marais and Jeanne Moreau)
I'm very excited about two restored films directed by Jacques Doniol-Valcroze, who was also an actor, critic and screenwriter. Doniol-Valcroze was one of the co-founders of the magazine Cahiers du Cinéma and played a huge role in the development of the nouvelle vague.
Premiering February 18:
1960's "Game For Six Lovers" ("L'eau à la bouche") is an alluring story of drama and hookups during a family's reading of a will. Featuring Bernadette LaFont and Alexandra Stewart with music by Serge Gainsbourg.
"La Denonciation" ("The Immoral Moment') is his 1961 crime thriller about the murder of a far-right journalist and a witness who is accused of the crime who has a suspicious connection to the victim.
Still playing on OVID: If, like me, you were amazed by last year's "Bad Luck Banging or Loony Porn" you'll want to check out director Radu Jude's 2018 feature, "I Do Not Care if We Go Down in History as Barbarians"
SUNDANCE FILM FESTIVAL
All of the features and shorts at the Sundance Film Festival later this month will be available for rental online. I'll be talking about some of the features later but I've seen one of the shorts and can recommend it highly.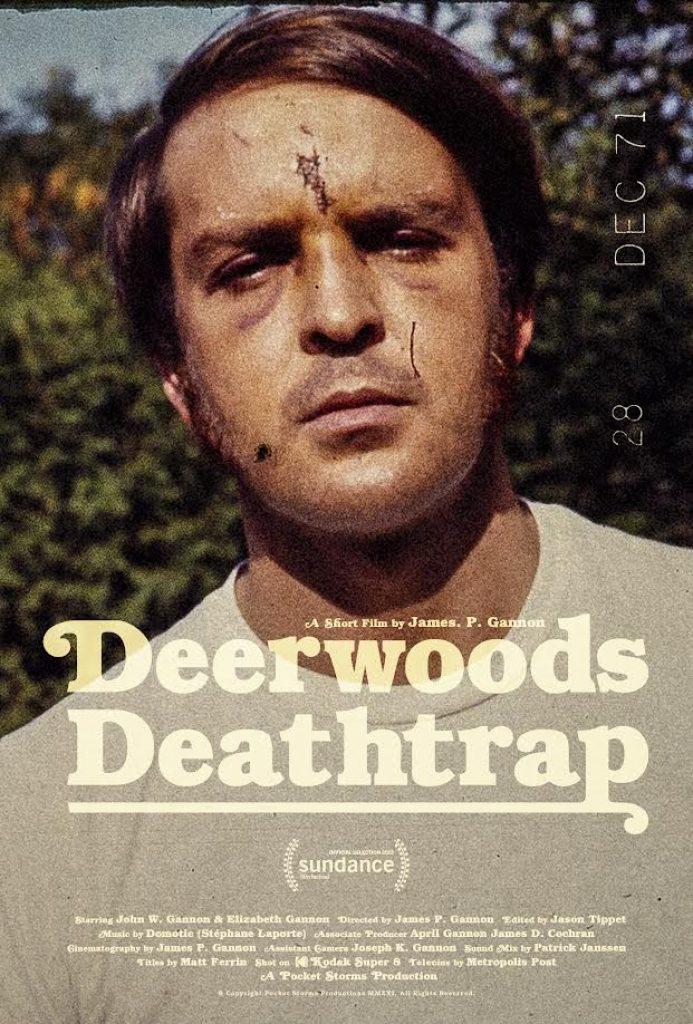 In James P. Gannon's short, "Deerwoods Deathtrap," his parents tell the story of their collision with a South Jersey train fifty years ago. Jack and Betty don't agree on all the details but basically the railroad track near their house seemed abandoned for years and yet the day they start off for a vacation a train comes racing down it just as Betty approaches the cross tracks. A few feet more and they (and a grandma and son) would have died, instead of just having their car hit and spun around "like a merry-go-round." Filmed in Super 8 and coming close to the drollness of Errol Morris' early shorts, this nine-minute film begs to be expanded to a full-length doc with more revelations about Gannon's upbringing in weird Jersey.
How to see it: The $50 Explorer pass gives you online access to the immersive projects of New Frontier, serialized storytelling in Indie Episodic, and visionary short films, including short films celebrating the Sundance Institute's 40th anniversary. Valid January 20–30.
KODAK featured the short in a recent Instagram post: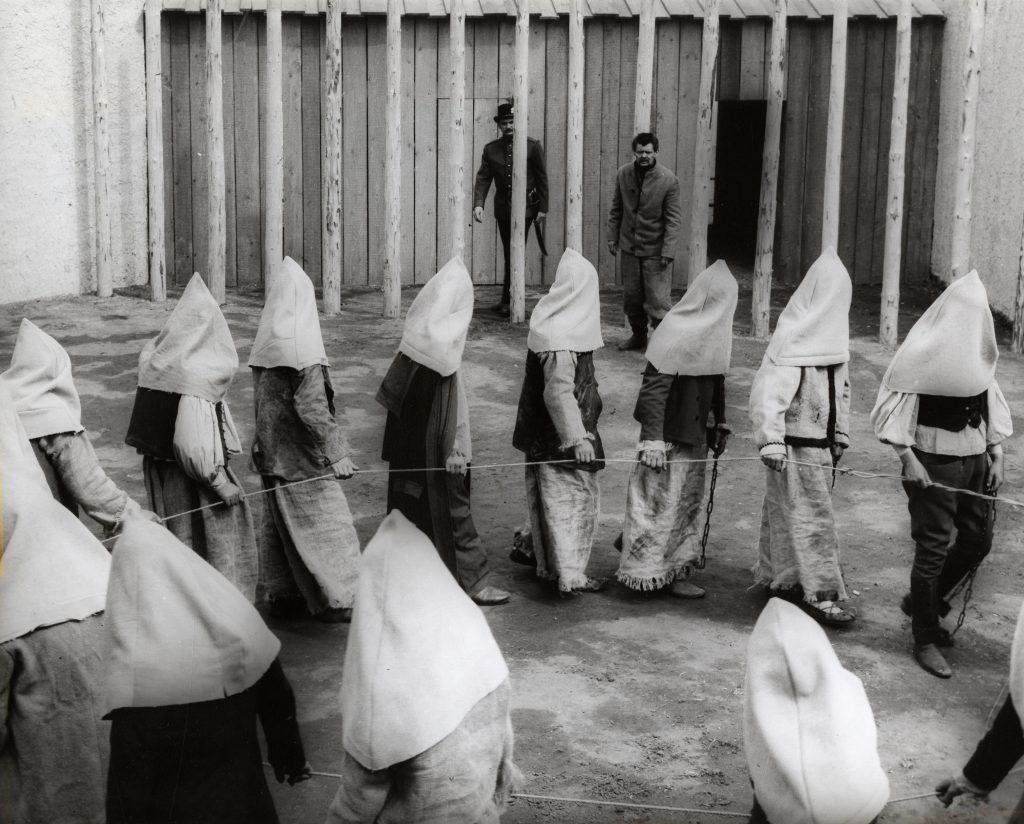 I've already reviewed two of the restored Miklos Jancsó features that will stream this month on Metrograph. Currently "The Roundup" and "Elektra, My Love" are streaming. Next week, the other four will be available online: "The Red and the White," "The Red Psalm," "The Confrontation" and "Winter Wind." Rarely seen in the U.S., these are must sees for all who care about political cinema and film form.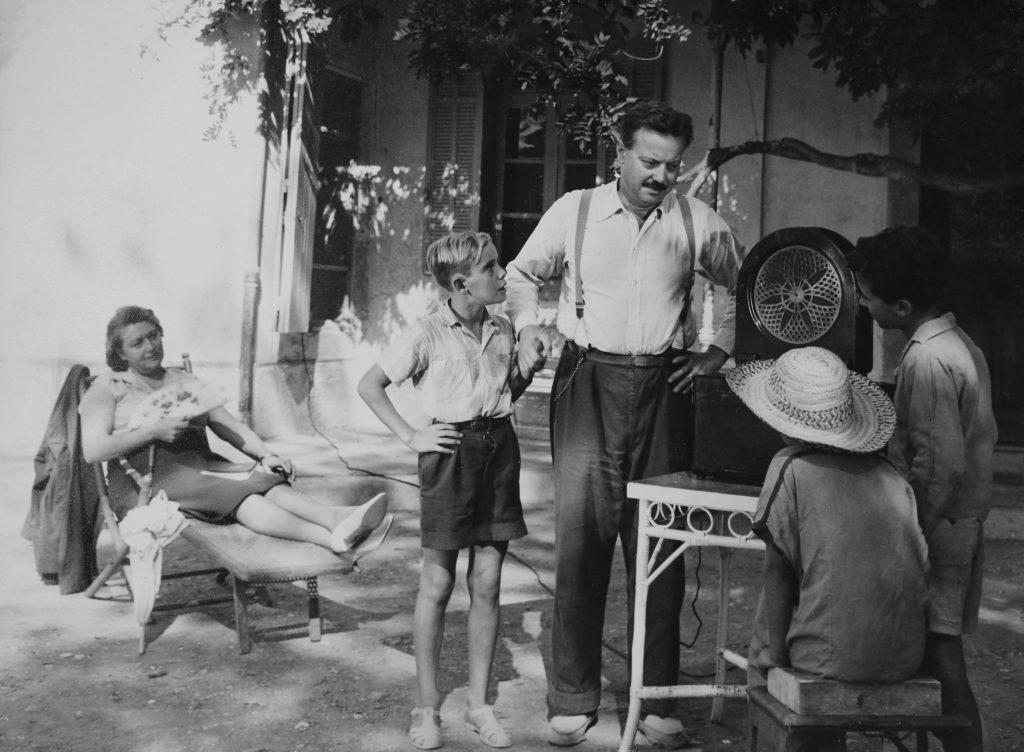 I'll be reviewing "The Olive Trees of Justice" later this week. James Blue's 1962 winner of the Cannes Critic's Award portrays a French family who have lived in Algeria for decades, wrestling with the decision to stay or return to France during the Algerian war. The restored feature will be shown at the Metrograph theater in NYC this Friday, January 21 along with a documentary about the fascinating life of documentary director Blue. The films will be introduced by Richard Blue and Richard Herskowitz. The following day, both films will be available on Metrograph's streaming service and week later two more of Blue's documentaries will stream: "Invisible City" and "Who Killed the Fourth Ward?"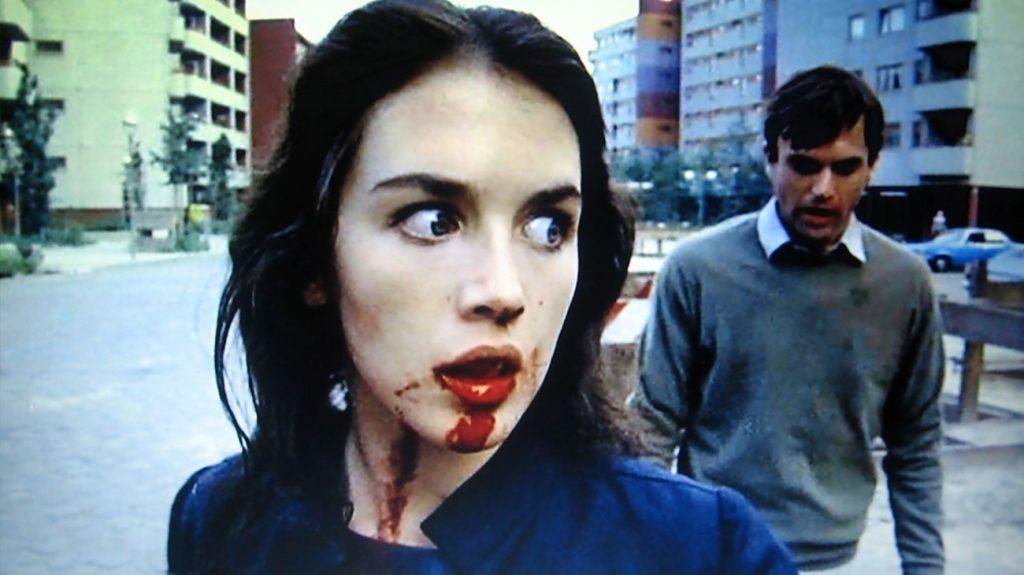 Two films that will be on the service until June 22 should not be missed: Susan Sontag's rarely seen and recently restored "Duet with Cannibals," and Andrzej Żuławski's 1981 masterpiece "Possession," starring Sam Neill and Isabelle Adjani. Adjani won Best Actress at Cannes for her work in this delirious portrait of a marriage coming apart. Recently restored and re-released by Metrograph.
MUBI ($5 a month, mubi.com, free with subscription to Scribd.com)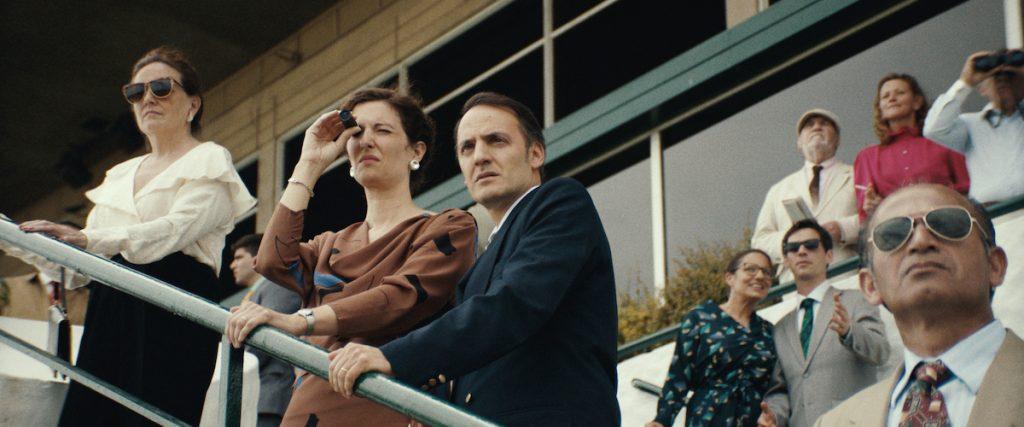 Last year's French/Argentinian film "Azor" is a quietly revealing account of private banker relations during Argentina's "Dirty War" that vividly exposes how the rich keep their hands clean of the violent work of dictatorship. The first film by Swiss director Andreas Fontana. The New York Times' Manohla Dargis gave it her #6 slot in her list of the best films of 2021.
"Luzzu," Malta's entry for the 2022 Best Foreign Film Oscar, is about a Maltese fisherman's struggles to support his family as his industry becomes dominated by a black market. Streaming exclusively on MUBI.
Thom Anderson's 2015 documentary short "Juke: Passages from the Films of Randall Spencer" is a study of the pioneering black filmmaker who made a series of melodramas with all-black casts in the 1940s.
Still available on MUBI: Noah Baumbach's very funny debut film "Kicking and Screaming", Thom Andersen's epic 2003 documentary about LA film locations, "Los Angeles Plays Itself," four Godard new wave classics ("Pierrot Le Fou," "Contempt," "A Woman is a Woman" and "Alphaville"), Alexandre Rockwell's "Sweet Thing" (hailed by Quentin Tarantino as one of his favorite films of recent years) and Radu ("Bad Luck Banging") Jude's 2009 comedy, "The Happiest Girl in the World."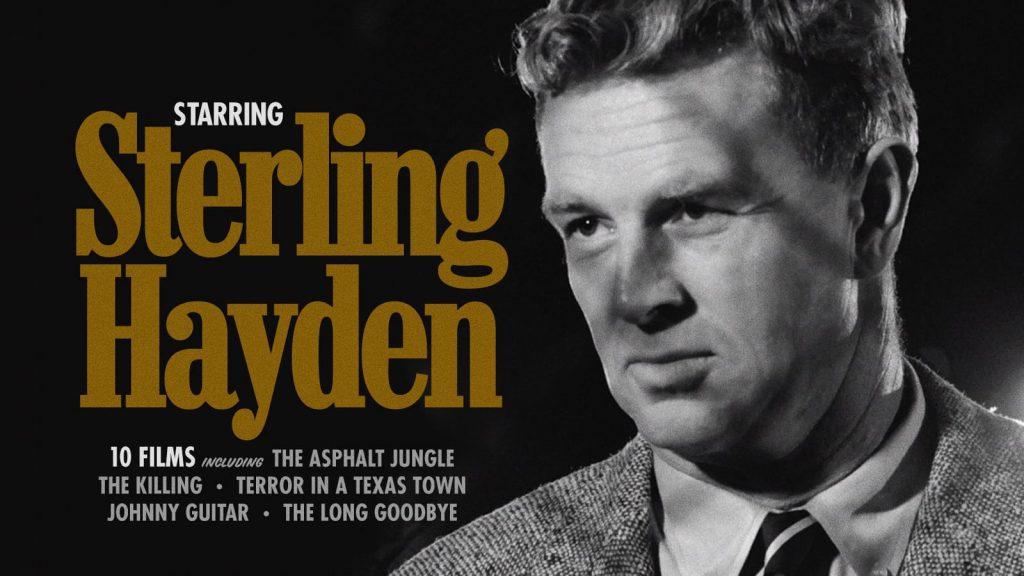 January Collections
French New Wave: 44 feature films and 25 shorts
13 films directed by Joseph L. Mankiewicz
Sundance Class of '92: The Year Indie Exploded (26 indie features released in 1992)
10 films featuring actor Sterling Hayden (one of my favorite actors!)
7 Documentaries by Lee Grant
All 10 Episodes of Louis Feuillade's silent espionage serial "Les Vampires"
Exclusive Streaming Premieres
Christopher Petit's "Radio On"
"The Fever" (Maya Da-Rin)
And much more. Go here for the full January lineup on the Criterion Channel.
TCM (available on most cable TV packages or with sling, youtubetv, fubo and others)
My picks from the schedule:
January 2022
01/18/2022
02:00 AM The Murder of Fred Hampton (1971)
04:00 AM I Am Curious (Yellow) (1967)
10:00 PM The Friends of Eddie Coyle (1973)
01/19/2022
02:15 AM Badlands (1973)
10:00 AM Ride in the Whirlwind (1966)
01/20/2022
12:45 PM Executive Suite (1954)
01/21/2022
12:00 AM Looking for Mr. Goodbar (1977)
04:45 AM Star 80 (1983)
09:45 AM The Stranger (1946)
01:00 PM Suspicion (1941)
06:00 PM Undercurrent (1946)
08:00 PM Electra Glide In Blue (1973)
01/22/2022
06:00 AM Susan and God (1940)
12:00 PM Tortilla Flat (1942)
01/23/2022
04:00 AM Dr. Strangelove or: How I Learned To Stop Worrying and Love the Bomb (1964)
11:45 AM Splendor in the Grass (1961)
05:45 PM Designing Woman (1957)
08:00 PM A Letter to Three Wives (1948)
01/24/2022
02:00 AM Jeanne Dielman, 23 quai du Commerce, 1080 Bruxelles (1977)
07:45 AM The Bounty Hunter (1954)
01/25/2022
09:30 AM Picnic at Hanging Rock (1975)
11:30 AM The Legend of Lylah Clare (1968)
01:45 PM Night Watch (1973)
03:45 PM The Last Of Sheila (1973)
01/26/2022
08:30 AM The Prize (1963)
03:30 PM Harper (1966)
10:00 PM The Southerner (1945)
01/27/2022
04:00 AM Our Daily Bread (1934)
08:00 PM A Place in the Sun (1951)
10:15 PM Double Indemnity (1944)
01/28/2022
12:15 AM The Phenix City Story (1955)
04:15 AM The Wrong Man (1956)
11:30 AM Them! (1954)
08:00 PM Burden of Dreams (1982)
09:45 PM Andrei Rublev (1973)
01/29/2022 (three films by Robert Downey)
02:00 AM Putney Swope (1969)
03:30 AM Babo 73 (1964)
04:30 AM Chafed Elbows (1965)
02:45 PM Birdman of Alcatraz (1962)
05:30 PM Red River (1948)
01/30/2022
12:00 AM Quai des Orfèvres (1947)
12:15 PM Sweet Bird of Youth (1962)
06:15 PM His Girl Friday (1940)
01/31/2022
05:30 AM Alice in Movieland (1940)
03:00 PM Madame Bovary (1949)
February 2022
02/01/2022
04:15 PM Giant (1956)
08:00 PM Young Mr. Lincoln (1939)
10:00 PM Jezebel (1938)
02/02/2022
12:00 AM Drums Along the Mohawk (1939)
04:15 AM The Fugitive (1947)
06:00 AM The Wrong Man (1956)
01:45 PM Some Came Running (1958)
04:15 PM The Loneliness of the Long Distance Runner (1962)
06:00 PM Running on Empty (1988)
02/03/2022
02:00 AM Ball of Fire (1942)
06:00 AM Harper (1966)
01:30 PM The Naked Spur (1953)
10:00 PM Big House, U.S.A. (1955)
02/04/2022
03:00 AM Il bidone (1955)
06:15 PM Key Largo (1948)
08:00 PM To Sir, With Love (1967)
02/05/2022
02:15 AM The Brood (1979)
04:00 AM It's Alive (1974)
12:00 PM Foreign Correspondent (1940)
02:15 PM Rancho Notorious (1952)
06:15 PM Point Blank (1967)
10:15 PM The Long Day Closes (1992)
02/06/2022
04:00 PM Woman of the Year (1942)
02/07/2022
02:00 AM Chungking Express (1994)
04:00 AM In the Mood for Love (2000)
07:45 AM They All Come Out (1939)
09:00 AM The Green Helmet (1961)
10:45 AM Violent Road (1958)
02/08/2022
12:15 AM Indiscretion of an American Wife (1954)
01:30 AM That Uncertain Feeling (1941)
06:00 AM Cabin in the Sky (1943)
02:30 PM The Seventh Seal (1958)
02/09/2022
02:00 AM Fail Safe (1964)
08:00 PM When We Were Kings (1996)
09:45 PM Fat City (1972)
11:30 PM Raging Bull (1980)
02/10/2022
01:45 AM The Set-Up (1949)
01:45 PM Angel Face (1953)
03:30 PM While the City Sleeps (1956)
05:15 PM Journey into Fear (1942)
06:30 PM Crossfire (1947)
08:00 PM Twentieth Century (1934)
02/11/2022
02:15 AM The General (1927)
03:45 AM Some Like It Hot (1959)
02/13/2022
12:00 AM Side Street (1950)
02:00 AM The Player (1992)
01:15 PM To Have and Have Not (1944)
09:30 PM Oscar Micheaux: The Superhero of Black Filmmaking (2021)
02/14/2022
04:15 AM Purple Noon (1961)
05:45 PM Romeo and Juliet (1937)
10:15 PM Brief Encounter (1945)
02/15/2022
06:00 AM High Sierra (1941)
12:45 PM Born to Be Bad (1950)
09:15 PM The Lady Eve (1941)
11:00 PM Yours, Mine, and Ours (1968)
02/16/2022
06:45 AM The Male Animal (1942)
01:45 PM Sex and the Single Girl (1964)
03:45 PM Who's Afraid of Virginia Woolf? (1966)
10:30 PM Wild River (1960)
02/17/2022
12:30 AM I Confess (1953)
02:15 AM From Here to Eternity (1953)
08:00 PM Laura (1944)
11:45 PM Whirlpool (1949)
02/18/2022
08:00 PM A Kind of Loving (1962)
10:00 PM Darling (1965)
02/19/2022
12:15 AM Midnight Cowboy (1969)
02/21/2022
02:00 AM The Easy Life (1962)
04:00 AM Weekend (1967)
02/22/2022
02:45 AM Love on the Run (1979)
04:30 AM Scenes From a Marriage (1973)
02/23/2022
04:00 PM The Postman Always Rings Twice (1946)
02/24/2022
05:00 AM Cinema Through the Eye of Magnum (2017)
08:00 PM 2001: A Space Odyssey (1968)
02/25/2022
02:45 AM The Eyes of Orson Welles (2018)
04:45 AM The Magnificent Ambersons (1942)
10:15 PM Scarecrow (1973)
02/26/2022
12:15 AM Night Moves (1975)
12:00 PM Stagecoach (1939)
08:00 PM Blood Simple (1984)
09:45 PM Fargo (1996)
02/27/2022
07:45 AM Lust for Life (1956)
08:00 PM Malcolm X (1992)
02/28/2022
02:00 AM La Ceremonie (1995)
04:00 AM The Housemaid (1960)
10:00 PM Blume in Love (1973)