American filmmaker James Blue, though he died in 1980 at age 49, had a long and interesting career that is ripe for rediscovery. You can be part of that process beginning tomorrow (January 21) at New York City's Metrograph theater where a newly restored print of "The Olive Trees of Justice," his 1962 film, will screen for a week. Selected screenings of the film will be introduced by special guests.
Primarily a documentary filmmaker, this was Blue's only narrative feature and it won the rarely bestowed Critic's Prize at the 1962 Cannes Film Festival. It was also the only French film to be shot in Algeria during the Algerian war, a feat accomplished by the producers misrepresenting it as a documentary about olive oil production in that country. (Pontecorvo's "The Battle of Algiers" was shot three years later after the nation had won its independence.)
Blue used a mostly unprofessional cast, especially for exterior scenes in Algiers, giving us a remarkable record of what the city looked like in the final days of the war.  Jean (Pierre Prothon) has returned home to Algiers to visit his dying father, Michel. Jean and Michel (played by Jean Pelegri, whose autobiographical novel the film is based on and who played a police inspector in Bresson's "Pickpocket") are pied-noirs, persons of foreign descent who grew up in Algiers. Years before Michel started an olive tree farm on the Mitidja plain outside Algiers. He was one of the first to do so, helping to create a key industry for the country and was very successful only to lose his farm later because of bad investments.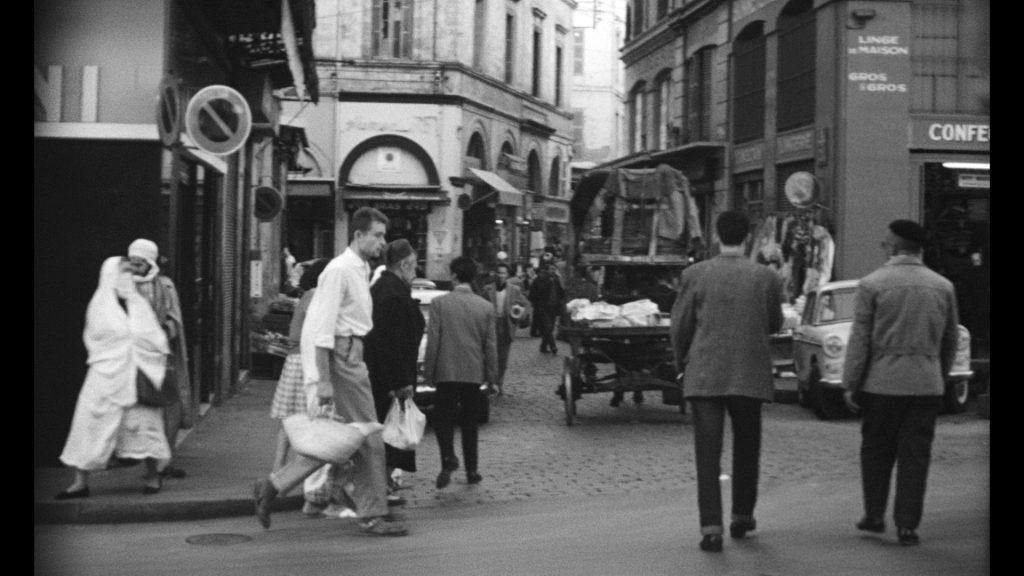 Jean arrives to his parents apartment on what will be the last night of his father's life. During the evening that passes Jean thinks of the happy existence they had years ago on the farm. He and his father had a very loving rapport and these flashbacks portray the complex relationship his father and he had with the Arab-speaking native Algerians who worked for them.
Unlike many colonialists, Michel took the time to learn to speak the language of his servants and workers. In return they show a great respect for him that endures long after he has lost his farm. One former servant, Baralfa has come to Algiers with his son to help the parents, an act that disturbs Jean, who wonders why he still feels obligated to do housecleaning for his former employer. Jean, whose wife and son live in France, is struggling with the decision of whether to return to Algeria after the war or not. A visiting Aunt, who still owns a farm, complains about the tactics of the FLN: "They should cut ten of their heads off for every one of us they kill."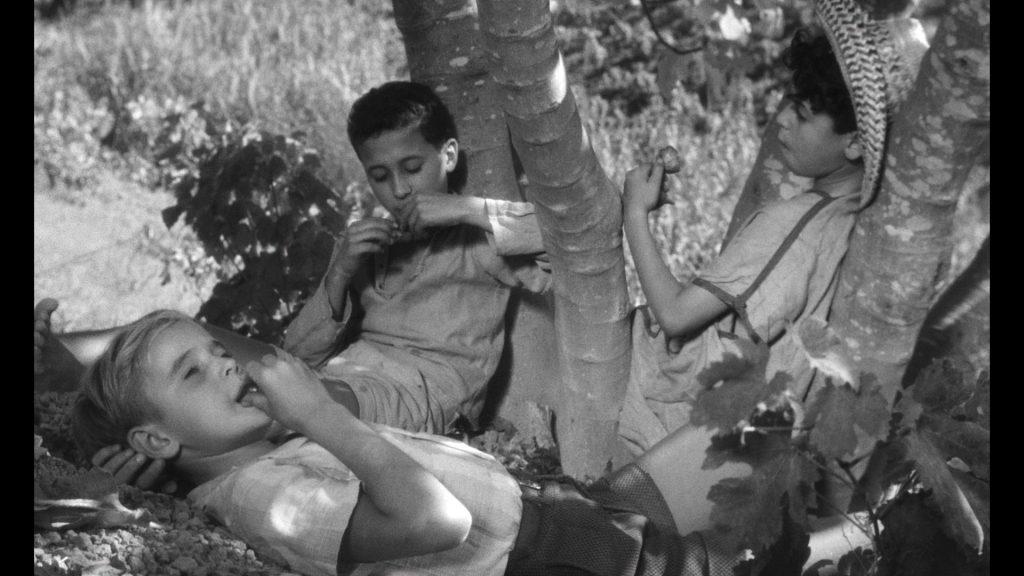 Jean is torn between the affection he has for the children of the Algerians he played with on the farm (many of whom have joined the independence movement in the hills) and his conflicted feelings about his father's legacy. We learn that though Michel thought of himself as a fair man who claimed to have learned his sense of justice from the Muslims he worked with in the fields, he was also prideful and expected the workers "to know their place."
In a series of wonderful scenes we see Michel demonstrate how accurate his watch is by comparing it with a radio time announcement, gleefully setting off Bastille day fireworks that terrify his son and others and finding water with a divining rod. He doesn't charm everyone, though. He earns the ire of one of the key workers, Embarak, by showing little respect for the marabouts (muslim shrines) he is responsible for maintaining. When starving muslims come demanding jobs from him, Michel grabs one and threatens to beat him in order to make them retreat. Meanwhile, Embarak teaches the children about "Laylat al-Qadr," the "Night of Power," when they must stay awake all night waiting for angels to bring a decree from God.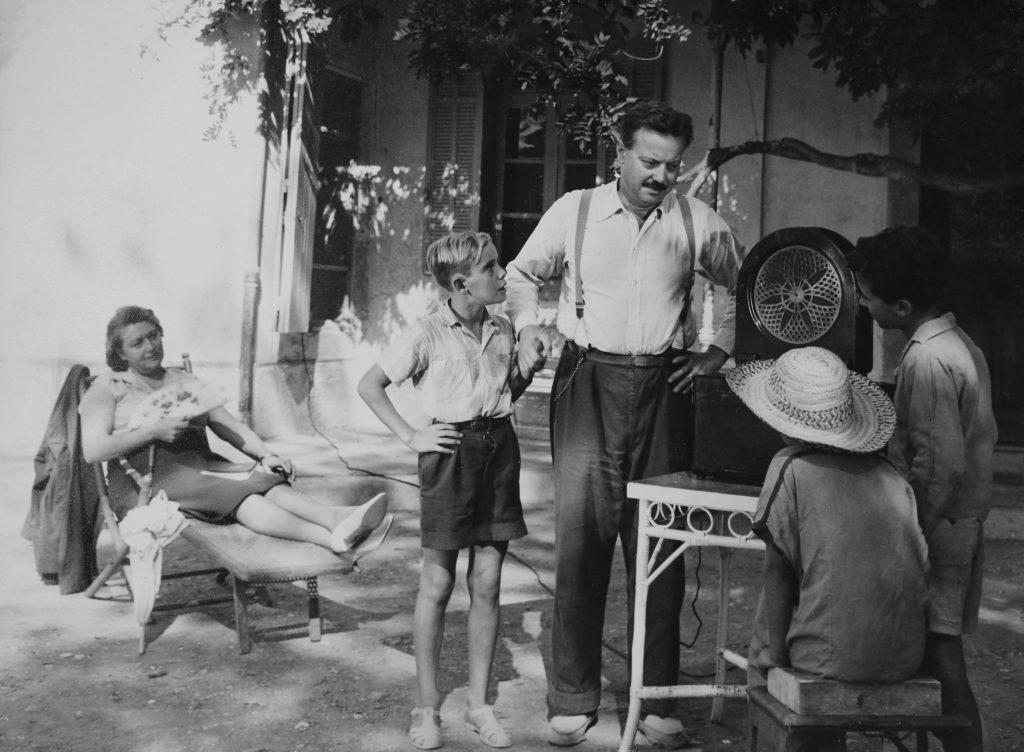 Barafla tells Jean that he moved to France once, too, and only got dirty looks from the French people and likewise this remarkable film did not find an audience in France, being released so soon after a war that divided so many in that country. Blue's ability to tell the story so masterfully in such difficult circumstances and with mostly non-actors makes one wish he had made more fictional films.
Metrograph at home will also be streaming the film later, as well as a documentary about the life of James Blue's life and two of his important documentaries. You can learn more about Blue at the James Blue Project.