The Museum of the Moving Image's eleventh First Look Festival, devoted to "innovative new international cinema" takes place Wednesday, March 16 to Sunday, March 20. Here are five features I highly recommend. Go here for more information about the festival, a complete list of films and ticket information.
The opening night of the festival presents the New York premiere of "Murina." Directed by Antoneta Alamat Kusijanović, it won the Camera d'Or (Best First Feature) at last year's Cannes Film Festival and was executive produced by Martin Scorsese. Set in rocky coastal Croatia, it tells the story of Julija (Gracija Filipovic), a teenage girl and excellent diver whose budding sexuality and hopes for the future are continually stifled by an overbearing father (Ante, played by Leon Lucev) and a mother (Danica Curcic) uninterested in helping her. ("She has the shoulders of a boy," Ante cruelly observes, saving praise only for her record-setting time for staying underwater.) When a former employer of Ante's, Javier (Cliff Curtis), visits to work with him on a real estate venture, she heightens her rebelliousness in hopes of changing her family situation. The familial tensions become almost unbearable in this riveting story spread across a landscape that is equally rapturous and threatening. (The amazing cinematography is by Hélène Louvart, who also shot last year's "The Lost Daughter.") 
The entire cast is great but Filipovic's performance really struck me. So much more comfortable in water than on ground, she seems like a non-human amphibious creature at times. A feral creature. Her eyes are always reading the others and usually getting it all wrong.  Her dad tosses her into the water when she angers him. She impulsively jumps into the sea when he angers her. Murina is Croatian for a Moray eel; the father and daughter go eel hunting every morning, a daily ritual that bristles with psychological and sexual tension. The shocking conclusion made me think of the ending of "The 400 Blows," and like that film, it announces a new director and star to keep our eyes on.
"Murina" was inspired by a fantastic short film Kusijanović made in 2017 in the same setting, also with a main character named Julija, played by a younger Filipovic. "Into the Blue" explores many of the same visual motifs used in the feature film but with a different narrative. It's available on YouTube (see below) and I encourage you to watch it as a companion to the film.

92 minutes. Screens Wednesday, Mar 16 at 7:00 p.m., with director Antoneta Alamat Kusijanović in person.
"Into the Blue," the 22-minute short by Kusijanović that inspired "Murina."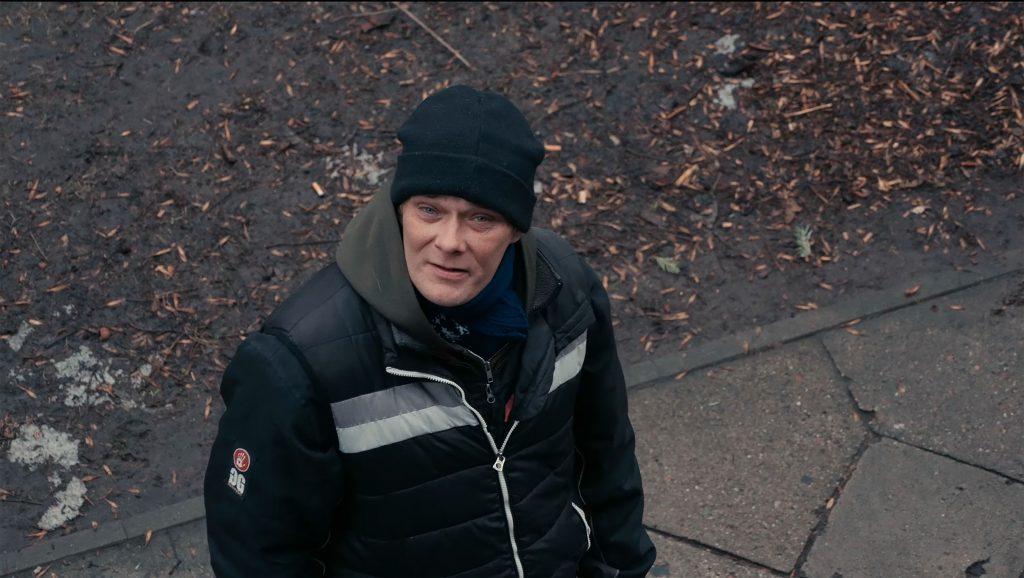 In 1961 documentary filmmakers Jean Rouch and Edgar Morin made a film called "Chronicle of a Summer" in which they asked Parisians to answer simple questions, like "Are you happy?" Similarly, for "The Balcony Movie" (the festival's closing night selection and the film's New York premiere) Polish director Pawel Lozinski set his camera and boom mic on his Warsaw apartment's balcony for many months, trying to get the passers by to talk to him. He is rejected by many but the ones who do engage with him create a fascinating portrait of people's everyday struggles to survive and find meaning in their lives. Thanks to Lozinski's excellent editing the film creates a lovely rhythm as a few of his neighbors stop by regularly, updating or correcting their stories. We see a man just released from prison gradually escaping homelessness over the course of the film. A young woman uses the situation to challenge her own shyness. An elderly neighborhood muses about the loss of her husband. The changing seasons also punctuate this visually unique film. Shot before the pandemic, it will remind many of the isolation and hunger for connection they felt during the past two years.
100 mins. Screens Sunday, March 20 at 7:00 p.m. with director Pawel Lozinski in person.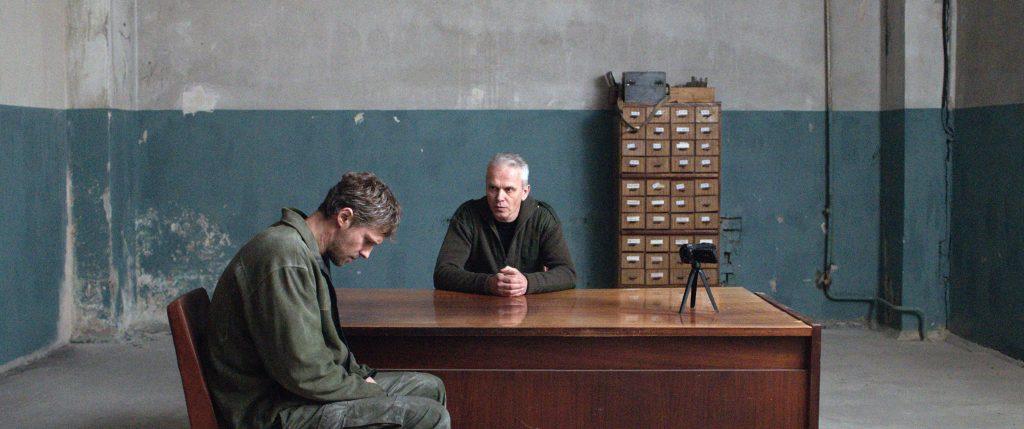 Ukrainian director Valentyn Vasyanovych's latest feature, "Reflection," begins during the late 2014 fighting between the Ukrainian army and volunteers and Russian separatists in the eastern region. Serhiy, a surgeon, joins a medical unit in the conflict and is taken prisoner. While captured, he is tortured and made to help with the incineration of dead Ukrainian soldiers, including the husband of his ex-wife. After Serhiy is released in a prisoner exchange, he returns to his comfortable life and tries to reconnect with his daughter and ex-wife.
Vasyanovych begins the film with long static takes that often have a large rectangle within the frame (the large window in Serhiy's living room, the glass pane separating observers from a paint ball game or a medical operation) that emphasizes spectatorship. You're encouraged to think about the two acts of framing, the film frame and framed reality within. For example, in the third shot of the film, Serhiy and his daughter are in a car and appear to be driving down a city street. Then the view out the window changes to a scene of something else. It begins to rain, and you realize they are at a drive-in theater. But this is not an academic film. There are plenty of intriguing intellectual and visual pleasures but it also packs an emotional punch.
One day the daughter (played by Vasyanovych's own child) notices that what looked like a cloud in Serhiy's window is actually a stain. It is the mark made by a pigeon that died by smashing into the glass. (The director has said that witnessing such a mark inspired the film.) Serhiy goes to great pains to teach the young girl about death, how to relate to it. Early on there is a scene of Serhiy using a vinyl record cleaning machine (I've never seen one of these before!) to patiently clean his favorite discs. It shows the intricate care he takes to preserve things he loves–the care of a surgeon.
This devastating film couldn't be more timely. The director has said that he was struck by how, for seven years after the 2014 war, Ukrainians didn't talk about it, as if they weren't prepared to deal with it. All that has changed in the past few weeks and Vasyanovych remains in Kviv today as Putin continues his bloody invasion.
126 mins. Screens Sunday, March 20 at 4:00 p.m. and Sunday, March 27 at 4:00 p.m. This is also part of a retrospective of four films by director Vasyanovych.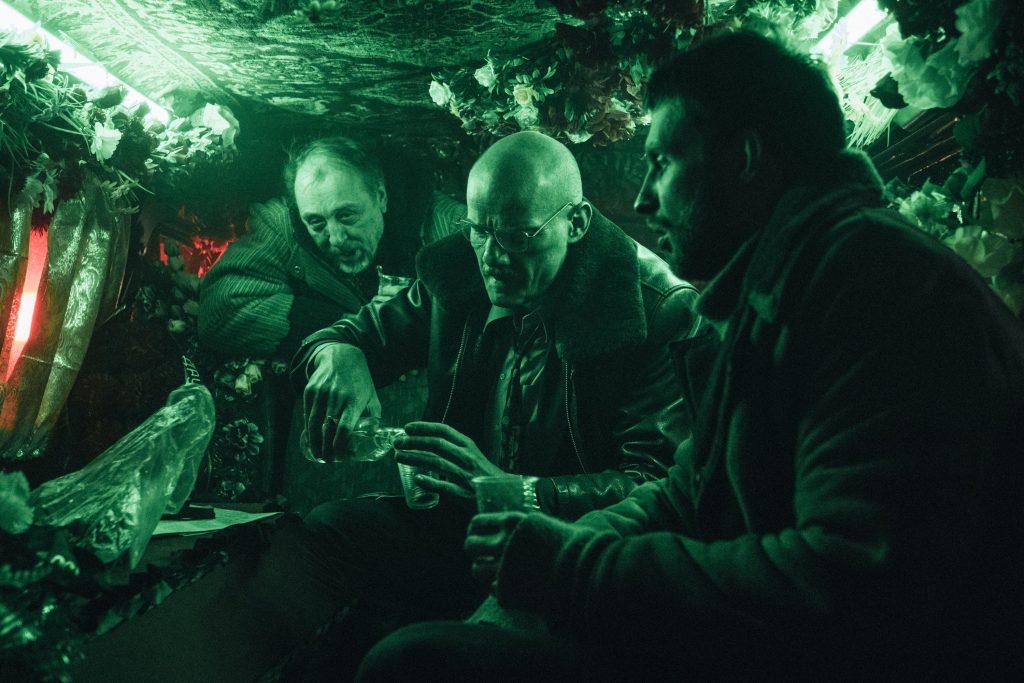 You may be boycotting Russian vodka these days but don't miss "Petrov's Flu," Kirill Serebrennikov's visually audacious adaption of Alexey Salnikov's novel "The Petrovs in and Around the Flu." 
Set in the years following the dissolution of the USSR (but before Putin), Semyon Serzin plays Petrov, a mechanic living in Yekaterinburg, who is suffering from a flu he shares with his wife (Chulpan Khamatova) and their son. Though separated from his librarian wife, he often stays over at her flat to take care of their child. New Year's Eve is approaching and the flu and the copious alcohol he drinks turn Petrov's daily struggles into a madhouse of hallucinatory scenes.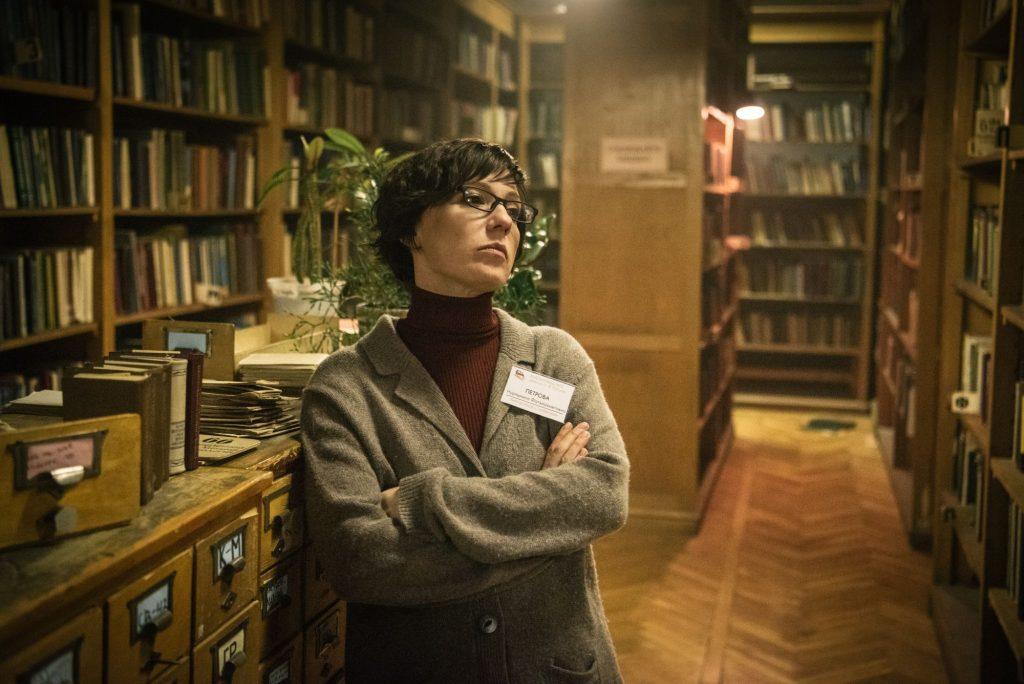 Igor (Yuri Kolokolnikov, looking very much like Walter White here!) pops up frequently in his darkly comic trek though the city, dragging him along to meet other curious, dangerous characters who all seem to be going crazy because of the massive political and economic changes of the Yeltsin era. Petrov is a comic book illustrator and some of the action is driven by his own comic book imagination, as in the scenes where his wife's eyes turn black and she commits murder and has sex with a man in the stacks while a hilarious poetry club meeting is going on.
I was a bit disappointed by the last act and I'm sure I missed many jokes that are beyond translation, but this magically deranged story is filmed with breathtaking style and artistry.
145 mins. Screens Thursday, March 17 at 6:30 p.m.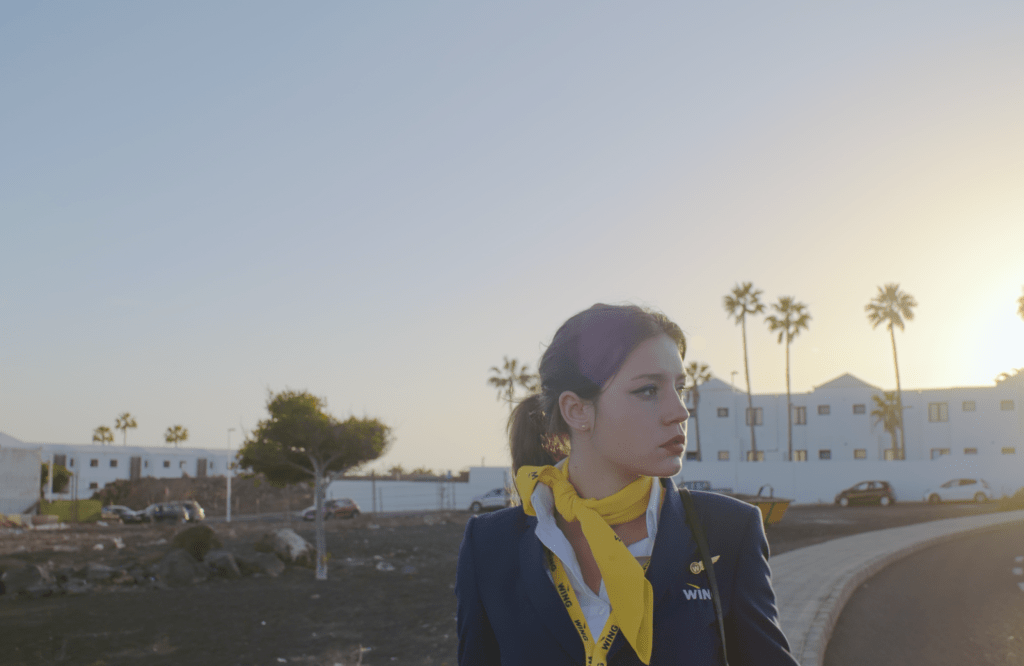 Despite its provocative title, "Zero Fucks Given" is a beautifully observed story of a young flight attendant (played to perfection by Adèle Exarchopoulos) struggling with the soul-crushing demands of her profession (a class assignment: smile for thirty seconds!) while dealing with an emotional malaise brought on by her mother's sudden death.
In this French/Belgian co-production Exarchopoulos plays Cassandre, a Canary Islands-based flight attendant who gets high ratings despite her blasé attitude. The first half of the film is an eye-opening study of the cynical micro-management and stringent rules employees of an economy airline must endure: sales quotas for drinks, selling duty-free perfume during flights and rude passengers. Cassandre takes on extra flights to avoid visiting family during the holidays, forgets to shave her legs before a flight, parties too hard in layovers, sleeps with strangers and rebuffs union organizers, saying "I don't even know if I'll be alive tomorrow!" The death of her mother in a car crash a few years earlier has put her in a state of emotional inertia. Her only goal, she says, is to get a job with a better airline with frequent layovers in Dubai, the playground of rich Arab princes.
She begins to show some heart when she breaks a rule to help a grieving passenger and this ironically begins her professional downfall. Laid off from the airline, Cassandre returns to live with her father and sister, and over time rebuilds her bonds to them. Filmed before the pandemic, the masks and social distance requirements portrayed in the final sequence at a Dubai mall give additional resonance to this unique exploration of spiritual emptiness in an unpromising era. Directed by Julie Lecoustre & Emmanuel Marre.
112 mins. Screens Friday, March 18 at 7:00 p.m.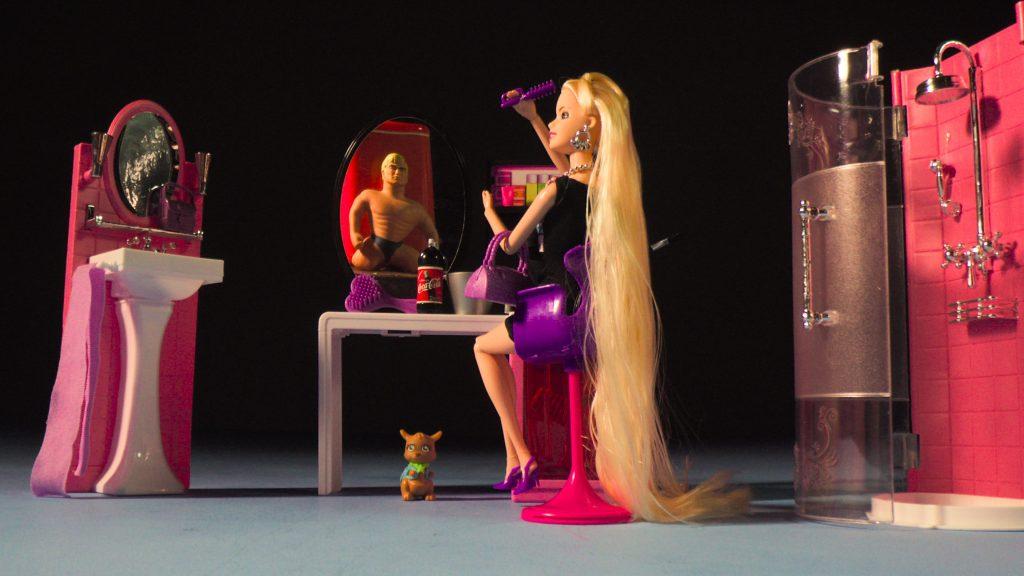 Many of the features in the festival are accompanied by short films and a must-see short is Radu Jude's "Semiotic Plastic," which screens Saturday, March 19 at 7:30 p.m. with the Indonesian feature "Vengeance Is Mine, All Others Pay Cash." This 22-minute film by the director of last year's celebrated film "Bad Luck Banging or Loony Porn" uses found toy furniture and figurines to create obscenely funny caricatures of human existence through the ages.
The festival will also screen a program of recent experimental films. I've seen a few of these and I particularly recommend Linda Scobie's two minute film "The Pendulum."
Persistent Visions Program 1: Saturday, March 19 at 8:00 p.m. With filmmakers Linda Scobie and Laura Harrison in person
Persistent Visions Program 2: Saturday, March 19 at 9:00 p.m. With filmmakers James Edmonds, Ben Balcom, and Mike Gibisser in person