[PRESS RELEASE] New York, NY (Mar. 31, 2022) Japan Society is pleased to announce the launch of Monthly Anime on April 15, 2022, which will kick-off with a screening of Mamoru Oshii's seminal cyberpunk classic, Ghost in the Shell. Offering an eclectic range of classic, underseen, and contemporary visions from Japanese animation, Monthly Anime explores the widely influential legacy of anime. Tracing the lineage of anime from modern-day digital animation back to the days of hand-drawn cel animation, this program aims to uncover the multifaceted and remarkable variety of stylistic, technological, and generic possibilities that have kept the medium at the forefront of popularity not just in Japan, but worldwide.
Following Ghost in the Shell in April, the rarely-screened Matrix anthology film The Animatrix—featuring works by Cowboy Bebop's Shinichiro Watanabe, Vampire Hunter D's Yoshiaki Kawajiri, and Akira animator Koji Morimoto—screens in 35mm on May 27, 2022. Masaaki Yuasa's The Night is Short, Walk on Girl, aJAPAN CUTS 2018 selection and Tomihiko Morimi adaptation, screens on June 17, 2022. Finally, to commemorate 25 years since its 1997 release, Hayao Miyazaki's mystical epic Princess Mononoke screens in 35mm on July 22, 2022.
Tickets: $15/$12 students and seniors /$5 Japan Society members
Lineup and other details are subject to change. For complete information visit japansociety.org.
SCREENING SCHEDULE
Ghost in the Shell
Friday, April 15, 2022 at 7:00 PM
Dir. Mamoru Oshii, 1995, 83 min., DCP, color, in Japanese with English Subtitles. With Atsuko Tanaka, Akio Otsuka, Iemasa Kayumi.
Preceded by a 6PM pre-screening party with Japanese foods and snacks provided by Kikkoman. Mamoru Oshii's groundbreaking cyberpunk classic conjures a startling vision of the future—a new age of global interconnectedness wherein neural pathways and information networks have become inextricably linked. Surveilling the sprawling technopolis of New Port City, Major Motoko Kusanagi, a cyborg officer specializing in cybercrime, hunts down a mysterious entity responsible for a series of 'ghost-hackings' that have infiltrated human hosts. Known only as the Puppet Master, the newly-surfaced threat leads Major to uncover a vast conspiracy—prompting her to question her own humanity and purpose of existence.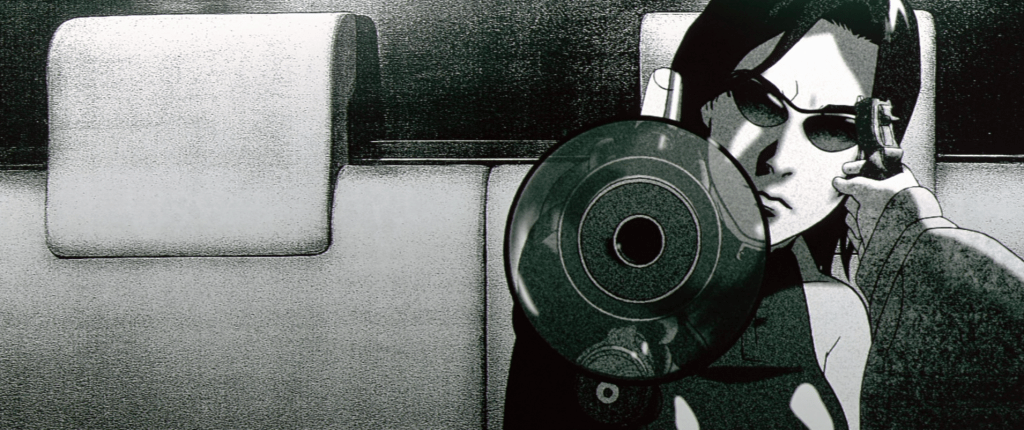 The Animatrix
Friday, May 27, 2022 at 7:00 PM
Dir. Peter Chung, Andy Jones, Yoshiaki Kawajiri, Takeshi Koike, Mahiro Maeda, Koji Morimoto, Shinichiro Watanabe; 2003, 102 min., 35mm, color, in English. With Keanu Reeves, Carrie-Anne Moss, Clayton Watson.
A straight-to-DVD classic, the anime companion to The Matrix series received a limited number of theatrical screenings in 2003 as part of a promotional push for Reloaded. Rarely screened since, this dazzling and visually inventive tie-in laid the groundwork for franchise anthology spinoffs with its nine imaginative stories—directed by some of anime's greatest luminaries including Ninja Scroll's Yoshiaki Kawajiri, Cowboy Bebop's Shinichiro Watanabe and Æon Flux's Peter Chung. Expanding upon the series' universe, this frenetic and imaginative addition to the Matrix franchise is anything but a lazy cash-grab and ranks as one of best Matrix films.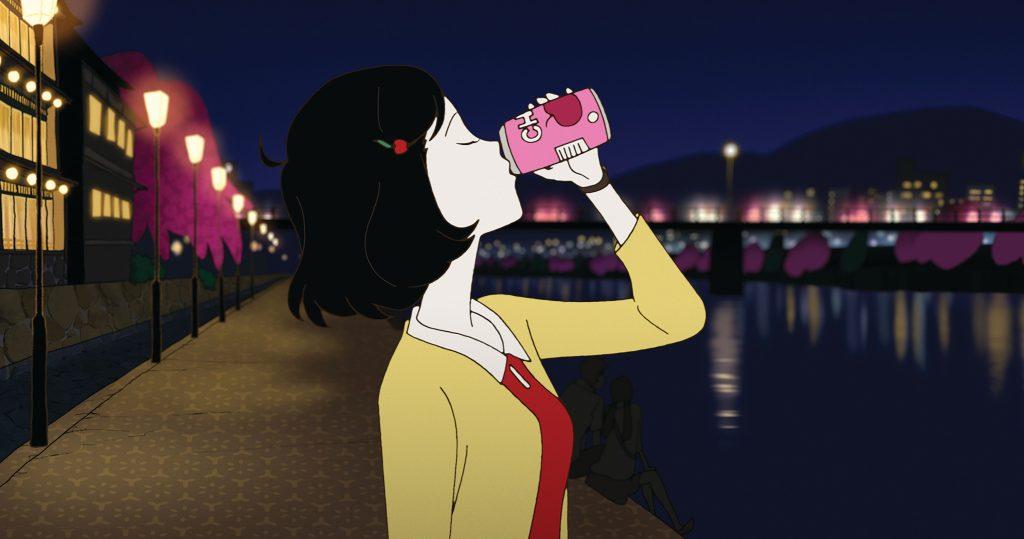 The Night Is Short, Walk on Girl
Friday, June 17, 2022 at 7:00 PM
Dir. Masaaki Yuasa, 2017, 93 min., DCP, color, in Japanese with English subtitles. With Gen Hoshino, Kana Hanazawa, Hiroshi Kamiya, Ryuji Akiyama.
Spunky college student Otome embarks on a booze-soaked romp through Kyoto in search of a book from her childhood. As the night stretches on for what seems like years, her quest takes on epic, hallucinatory proportions—starring a fanged god of used books, a guerilla theater troupe, a committee of crab-dancing philosophers, and love-inducing carp that fall from the sky. Meanwhile, an upperclassman at her university (voiced by pop star Gen Hoshino) undergoes a series of equally improbable misadventures in his attempts to win her heart. Adapted from the award-winning novel by Tomihiko Morimi, acclaimed animation director Masaaki Yuasa's The Night is Short, Walk on Girl is a delightful trip down the rabbit hole into questions of fate and interconnectedness, rendered in an astounding visual style.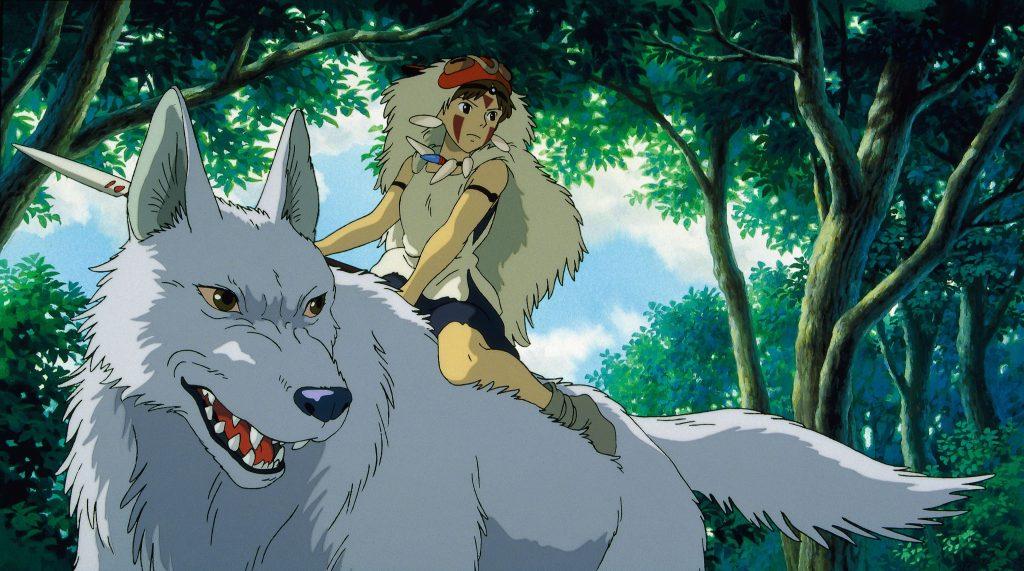 Princess Mononoke
Friday, July 22, 2022 at 7:00 PM
Dir. Hayao Miyazaki, 1997, 134 min., 35mm, color, in Japanese with English subtitles. With Yoji Matsuda, Yuriko Ishida, Yuko Tanaka.
25th Anniversary. The arrival of a diseased boar spirit, enraged and corrupted by an iron slug, leaves young warrior Ashitaka infected by its demon curse. With his days numbered, Ashitaka journeys westward to seek a cure for his affliction, tracing the boar's path to the sacred forest of the Deer God, a forbidden realm belonging to an ancient forest spirit. Upon his arrival, Ashitaka stumbles into an elemental conflict between the forest's protector San, a fearless warrior princess raised by wolves, and a neighboring iron town that has ravaged the earth. Released to universal acclaim, Hayao Miyazaki's 14th-century tale is one of the director's grandest achievements, a sweeping epic with breathtaking visuals and profound thematic ambitions that has captivated audiences ever since its release.