After 14-year-old Aurora Mardiganian escaped from the Armenian genocide in 1917 and moved to the U.S., a newspaper serialised her amazing story and two years later Hollywood made a hugely successful film out of it starring Aurora as herself. Copies of the silent film have disappeared but some footage was discovered and released in 2009. "Aurora's Sunrise," Armenia's official submission to next year's Academy Awards for its Best International Film award, combines many of those restored scenes with gorgeous animation and live action interviews with the late Aurora to tell her horrific and fascinating story. The film plays October 23 in Los Angeles at the "Animation is Film" Festival. Go here for ticket information.
Between 1915 and 1917, the Ottoman Empire massacred around one million Armenians. Many were marched into the Syrian desert to starve to death while they were beaten and raped. After the Ottoman Empire's defeat during World War I, the massacres and ethnic cleansing continued during the Turkish War of Independence.
Aurora (her real first name was Arshaluys; it was changed to promote the 1919 movie) came from a prosperous family living in Çemişgezek, a town in the mid-east of what is now the Republic of Turkey. In the Spring of 1915, after the adult males in her family were forcibly conscripted to fight in the war, she, her mother and young siblings joined thousands of others on a death march to the desert. All of her family members were murdered and she was sent to a slave market where they also attempted to force Christian girls like Aurora to convert to Islam. Eventually walking over 1400 miles, Aurora was able to escape to Norway and then to the United States.
While living in New York City she told her story to journalist Harvey Gates, who translated it into English for a book about her escape called "Ravished Armenia."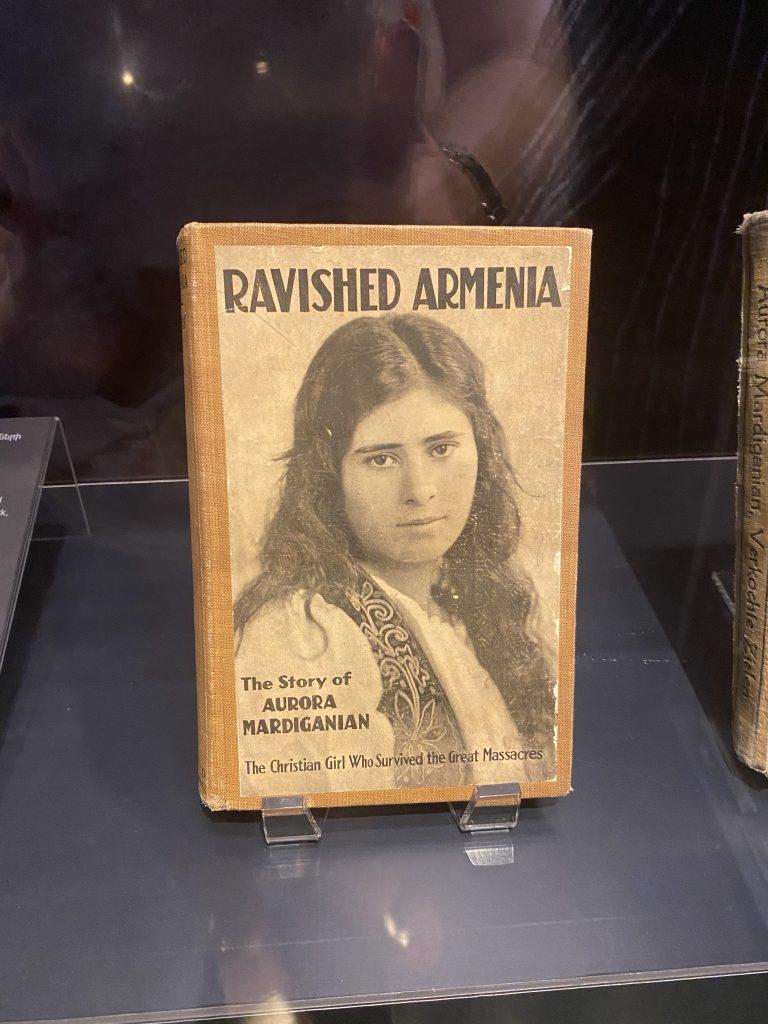 The memoir inspired Hollywood producer William Nicholas Selig to produce an epic silent film in 1919 called "Auction of Souls" with Mardiganian playing herself. The movie was part of a charity drive to raise money for victims of the genocide.
As horrifying as the film's depictions of the genocide were, Aurora explains to Anthony Slide (in an interview included in "Aurora's Sunrise") that, for example, the scene showing women crucified was even more gruesome in reality.
The duress of the film's long press tour caused Aurora to collapse from exhaustion and she later learned that Selig had hired seven different women to pose as her so the tour could resume. Armenian/Canadian film director Atom Egoyan, in his forward for Anthony Slide's book "Ravished Armenia And The Story Of Aurora Mardiganian" writes:
The 1919 film itself has become part of the ersatz memory of the historical event too. Stills and sections of the film have been mistakenly or purposely represented in subsequent books and documentaries as actual photographs or footage of the genocide.
With "Aurora's Sunrise," director Inna Sahakyan has made a film that tells Aurora's compelling story in a way that makes it understandable to a wide age range of viewers. The alternation of animation, video interviews with Aurora from the 1980s (she died in 1994 at age 93) and eighteen minutes of footage reclaimed from the 1919 film works seamlessly in this unique telling of a historical event many people know little about.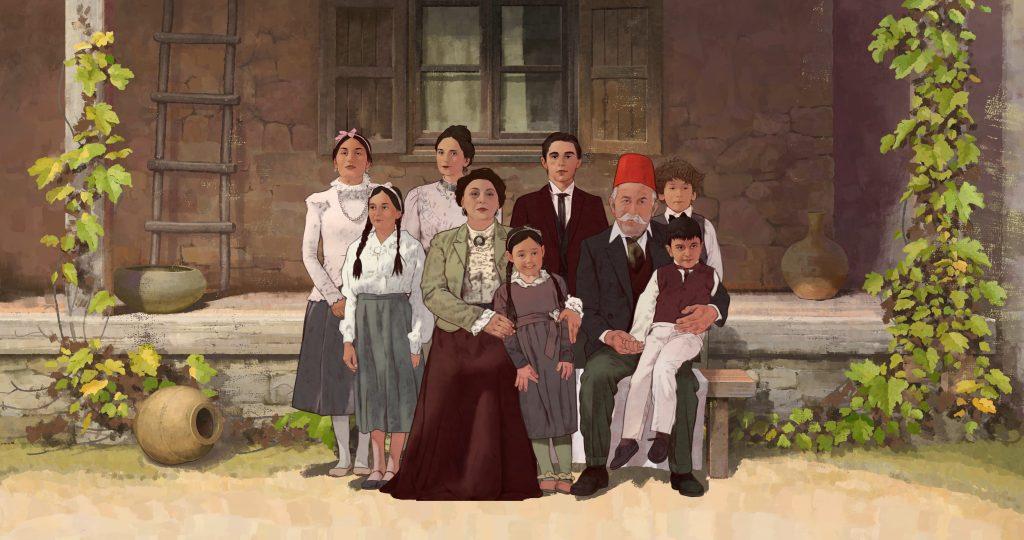 Gediminas Skyrius was the lead illustrator for the film and from what I've seen of his previous work I'm guessing that his main contribution was the pastel watercolor-ish backgrounds which contrast interestingly with the character animations which look like the Art Nouveau portraits of Mucha and others. This is not full animation (and it is the first feature length animated film ever made in Armenia!); the characters slide across the screen like paper dolls at times but the effect is very elegant. Some of the most poignant moments in the film occur when animated images are contrasted with documentary photographs as if to say, "Don't let all of this beautiful artistry placate you–this actually happened."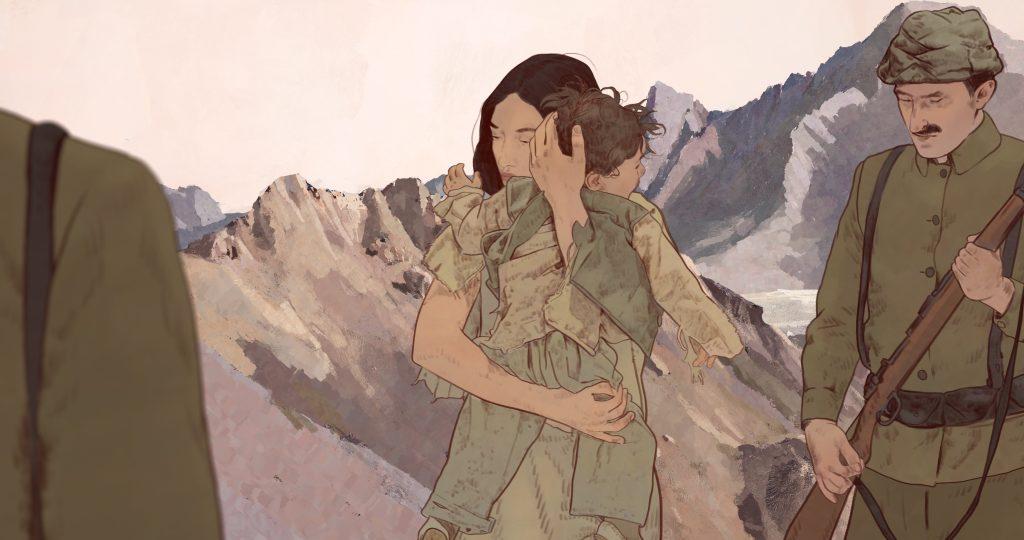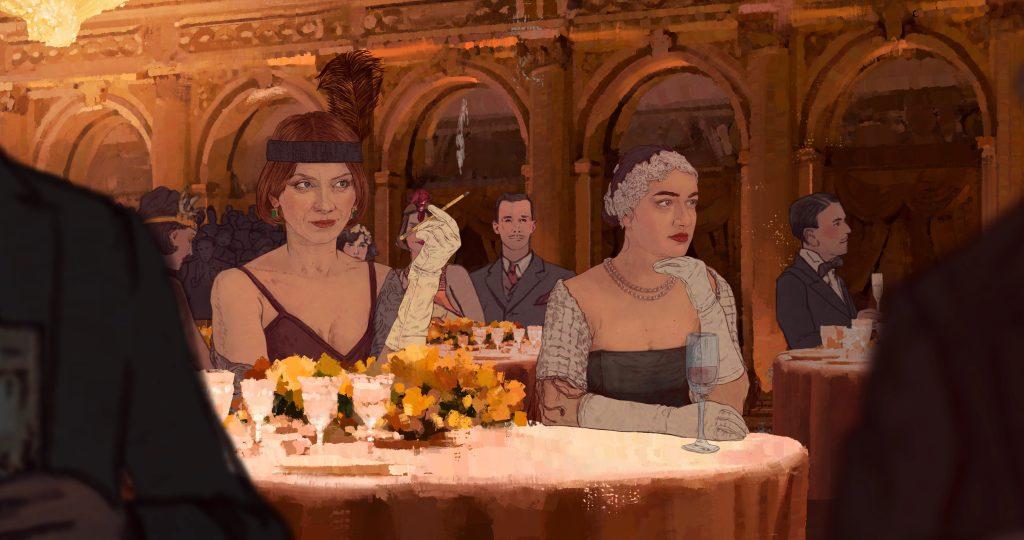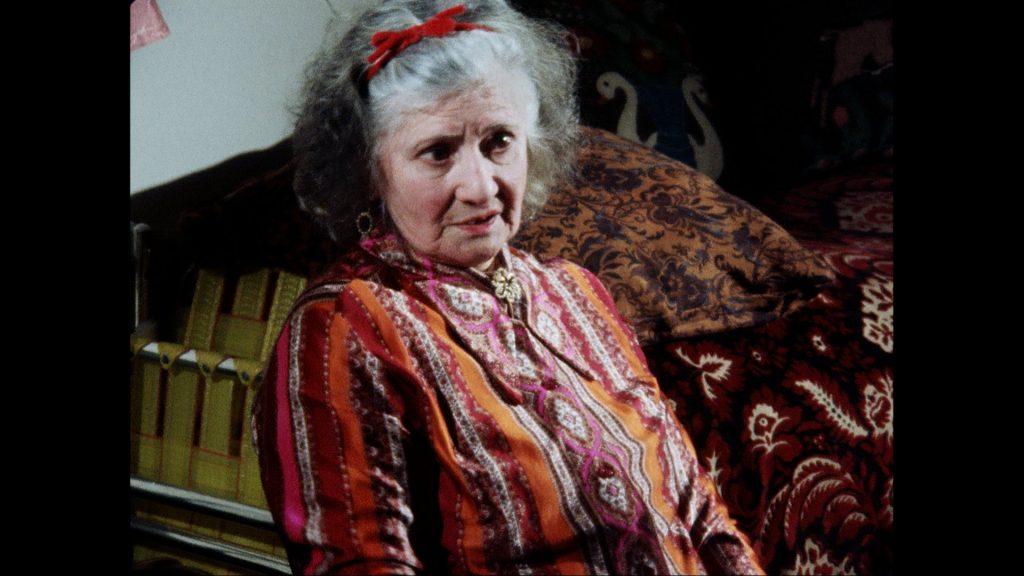 Copies of "Souls on Auction" were all lost during the sound film era and there is some thought that improved relations between the new state of Turkey and the U.S. contributed to its disappearance. Even now, over 100 years after the events took place and while 33 countries acknowledge the Armenian Genocide, the government of Turkey still insists that it was a legitimate displacement of people and not a genocide. Let's hope "Aurora's Sunrise" will enlighten the millions of viewers who are still unaware of this horrible chapter of history.