So many new docs and so little time! Here is my second round of reviews of new documentaries screened at the DOC NYC film festival. I'll be reviewing still more docs from the festival in the days and weeks to come.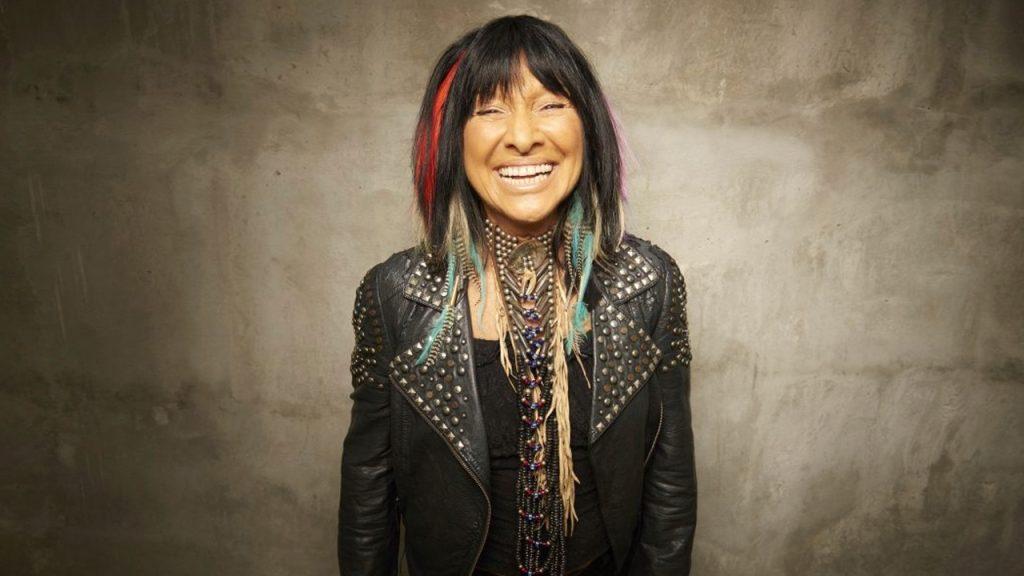 I didn't know much about singer/songwriter Buffy Sainte-Marie before watching "Buffy Sainte-Marie: Carry It On," a splendid portrait of her. An Indigenous Canadian musician (self-taught, she refers to herself as a "natural" musician) who rose to fame in the 1960s New York folk scene with hits such as "The Circle Game" (written by her friend Joni Mitchell) and "Universal Soldier", she has also been an activist, teacher, visual artist and much more. She survived being blacklisted by many radio stations in the '60s for her anti-war stance, was a cast regular on "Sesame Street" for five years, and won an Oscar in 1983 for co-writing "Up Where We Belong" from the "An Officer and a Gentleman" soundtrack. Directed by Madison Thomas (who co-wrote it with Andrea Warner, the author of a  2018 biography of Sainte-Marie), the film brings the 81-year-old artist's long career vividly to life: her brief addiction to codeine (which inspired her song "Cod'ine"), why she had to buy back the rights to her much covered song "Universal Soldier," her early experiments with digital music and her current life in an idyllic spot in Hawaii. 
"Cabin Music" is about pianist and filmmaker James Carson's long exploration of the relationship between music and nature, including building a unique cabin environment for his piano. Before creating the straw bale cabin in Northern Canada, Carson traveled widely (Spain, Japan, Siberia) exploring how different cultures define and compose music. A child prodigy who studied at the New England Conservatory with teachers like jazz great Cecil Taylor and poet Robert Creeley, Carson spent almost two decades on this intensely beautiful project of musical and visual investigation. 
Listen to Carson's new album "The Story of Birds" on Spotify.
Katia and Maurice Krafft enjoyed a type of celebrity almost unimaginable today. The French couple traveled the world documenting volcanic eruptions, often standing within a few feet of the dangerous flows of 1000-plus °C lava. Their daring coverage–TV documentaries, books, lecture tours–made them scientific superstars in the 1970s and '80s. They often appeared on French TV, wearing red woolen caps, a practice they copied from Jacques Cousteau. (The legendary undersea explorer's choice of headgear was later parodied in Wes Anderson's 2004 film "The Life Aquatic with Steve Zissou.") Maurice once said, "I want to get closer, right into the belly of the volcano. It will kill me one day, but that doesn't bother me at all." His prediction came true before either of them reached age 50 when, in 1991, the two volcanologists died covering a volcanic eruption in Japan.
Flash forward to 2022, 31 years later, and not one but two excellent documentaries have been released about them in the same year. Werner Herzog's "The Fire Within: Requiem For Katia And Maurice Krafft" is dour and impressionistic, with the maestro of the doc form reviewing amazing footage the couple shot of massive lava and pyroclastic flows, commenting on their journey philosophically with his trademark grim narration: "Everyone you see here will be dead in three days…" 
I actually prefer the other Krafft documentary, "The Fire of Love," directed by Sara Dosa. Dosa's film is a more conventional biographical doc but it is put together with dazzling charm, fun editing and sensitive narration by actor/filmmaker Miranda July.
A Panamanian woman creates a museum out of her home including hundreds of beautiful art objects she created herself. After her death some of her friends reminisce about her while wearing a dress made from the same cloth as her own favorite dress. "For Your Peace Of Mind, Make Your Home A Museum" is an example of the kind of personal folklore documentation that needs to be more common. The stories and artwork of ordinary people (sometimes called "outsider art") frequently outshine the works of better known artists, especially compared to the often uninspired and critical theory-chasing work that is filling the academic and gallery art worlds today.
"Freedom On Fire: Ukraine's Fight For Freedom" records with horrifying accuracy the fighting that went on in Ukraine during the first months of the war. Perhaps most compelling are the interviews with children who seemed remarkably calm and insightful even while living in bomb shelters and basements while being shelled night after night. A 10-year-old girl is seen walking around her building finding orphaned cats to feed and then speculating on the causes of the conflict: "Why can't everyone live in peace?"